What if small towns offered free camping?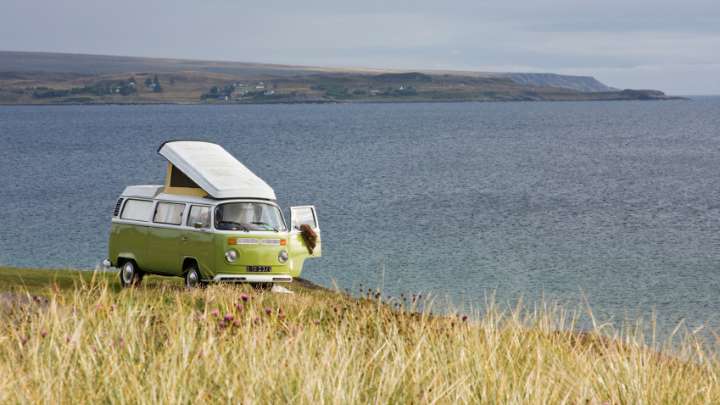 Remember those carefree days when you could pull up somewhere, sleep for the night then fling open the door of your van and explore? What happened to those days?
While travelling in France a few years ago, we were astounded to find that dozens of small towns had dedicated "aires de camping-cars" that allowed travellers to park up – not in the outskirts in a showground but, more often than not, right in the heart of the town. 
The facilities ranged from none to a tap and somewhere to empty your toilet, and most were completely free. In the mornings, we'd rip open the door of the van and hop across the square into the local cafe and bakery for breakfast.
In three months, we stayed in lots of these aires de camping-cars, and we never left a place without spending at least a few dollars as thanks.
There are many things we can learn from the French – one is how to treat visitors. 
Ad. Article continues below.
How many Australian towns out there are desperate for tourism? Could we not adopt something like the French approach that embraces travellers rather than charging them for a campsite or tucking them on the outskirts of town, making it far to easy to hit the road without spending a cent?
Jonathan Sri has recently discovered the joys of travelling in a campervan. "My partner and I have had the privilege of visiting many beautiful, forgotten places that rarely make it onto tourist brochures," he writes in the Sydney Morning Herald.
"Sadly though, many of the beaches and rural towns that were magnets for the humble kombi in an earlier age are now prohibitive and unwelcoming to budget travellers. In some regions, councils waste thousands of dollars patrolling and enforcing bans against people sleeping in their vehicles, so rather than staying in town to swap stories with locals at the pub, we pass through in a hurry and spend the night at some roadside truckstop."
"This is government over-regulation at its worst, and a lost opportunity for councils and small businesses. While we can't afford to spend $30 a night to stay at the town caravan park, we'd probably spend a tenner at the local bakery or cafe and buy our groceries at the farmers' market.
"More importantly, we would've had the time to connect meaningfully with these towns and learn something of their history and values. Budget travellers not only bring commerce. They contribute to a vibrant and cosmopolitan public sphere."
Let's talk: Do you think it would benefit both travellers and small towns if they offered free stopping areas for campervans and motorhomes?