We're losing our Christmas spirit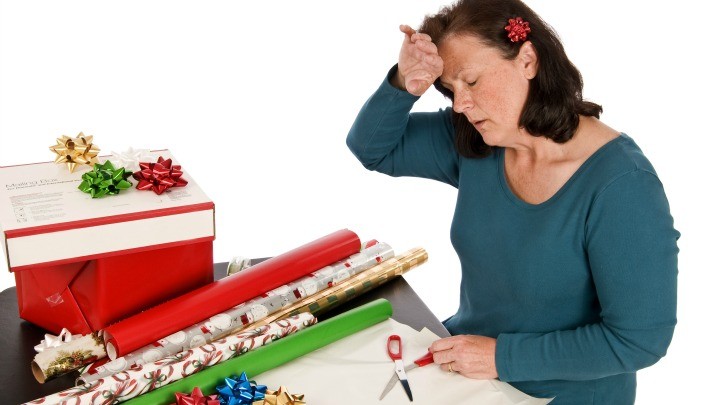 Christmas is just four weeks away, and while some people are getting very excited, there are many of us who are over it before it's even started.
It seems like more and more we're losing our Christmas spirit, and you only have to read some of the news these days to know why.
Where we started to get into the Christmas spirit in November or December, putting up our decorations after December 1, we're now having Christmas pushed onto us much earlier.
There were reports this year of retailers getting their Christmas stock out as early as late September/early October this year, and it leads to the usual barrage of debate and disagreement amongst people.
Most shops started repositioning their products as early as October. In Big W and Kmart, you will notice that toys and decorations are positioned upfront.
Ad. Article continues below.
Meanwhile, last year Kmart was criticised after it aired a Christmas ad 105 days before Christmas.
AdAge said it was the "earliest ever kickoff to holiday marketing," and an analyst the publication reached out to called Kmart's extreme timing "eye-opening" reports The Atlantic. 
And then there's the psychology and health affects.
Each year we read and hear about people with Christmas depression, those that spend their holidays alone or struggle financially.
Last week the Daily Mail did a story, pointing to a study that found Christmas shopping was more stressful than most of us thought.
Ad. Article continues below.
The study showed 60% of shoppers were fatigued by Christmas shopping after 32 minutes, while their heart rates increased on average by 33%.
88% also experienced tachycardia, a disorder where the heart beats faster than normal while resting.
But it doesn't stop at mental and physical health.
Ad. Article continues below.
Every year we're bombarded with Facebook posts, news stories and outrage over changes to Christmas traditions.
One of the big ones causing controversy this year is the decision by Big W not to have a Santa in their stores this year.
Last week it was reported that Big W had decided it wouldn't have the jolly man in red in store this Christmas.
A Big W spokesperson told the Daily Mail Australia it was because Big W had done a deal with shopping centres in which stores were located.
"Big W has a strong tradition of celebrating the festive season. We work closely alongside store management across our store locations and they encourage us to support the offical Santa located in the centre," the spokesperson said.
Ad. Article continues below.
Then there's reports this week that an academic claimed parents were "damaging" their children by telling them the "lie" that Santa is real. 
University of New England social scientist Dr Kathy McKay has written a piece for a psychiatry journal, saying that making children believe in myths such as Santa "has to be questioned".
"If all of a sudden you have that ripped out from under you, there is the potential to question 'if my parents lied about this what else are they lying about?'…. and having to all of a sudden reconceptualise everything can be very traumatic when everything you know becomes unsettled," she writes.
"I think it's easy to get that tradition to change, the Santa tradition is a relatively new one. Where I'm teaching now a lot of the families don't have Santa it's not part of their tradition and their children are deeply happy, they're not lacking for anything.
"It's not about necessarily getting rid of Santa but understanding why you're choosing to have Santa and why that's important to you and having those really important conversations about lying."
Ad. Article continues below.
What about the drama over the Victorian Government and whether or not Christmas Day is a public holiday?
With Christmas falling on a Sunday this year, the Victorian Government decided it wouldn't declare Christmas Day a public holiday.
That meant people working on Christmas Day wouldn't receive extra penalty rates.
But that decision was overturned yesterday, with the government admitting it made the wrong call.
And then you have the religious folk who are constantly calling for everyone to remember the "true" meaning of Christmas, calling on people to put the "Christ" back into Christmas.
Ad. Article continues below.
Every year there are calls to overlook the decorations and the presents and get back to the religious meaning of Christmas – the birth of Christ.
It's lead many to simply ask, are we trivialising something that's supposed to be fun?
Whatever happened to spending time with family?
Nowadays we seem to stress far too much about the cost of getting to where we need to go, or stressing about what to buy for people or what to make for lunch that we associate Christmas with stress and anxiety.
Perhaps it's time for us to just relax, spend time with our loved ones and enjoy the holidays!
After all, aren't carols, Christmas trees, Santa Claus and the nativity scene the traditional Christmas spirit we love and grew up with?
What do you think? Have we lost our Christmas spirit?