Was the Medical Board right to gag controversial euthanasia advocate?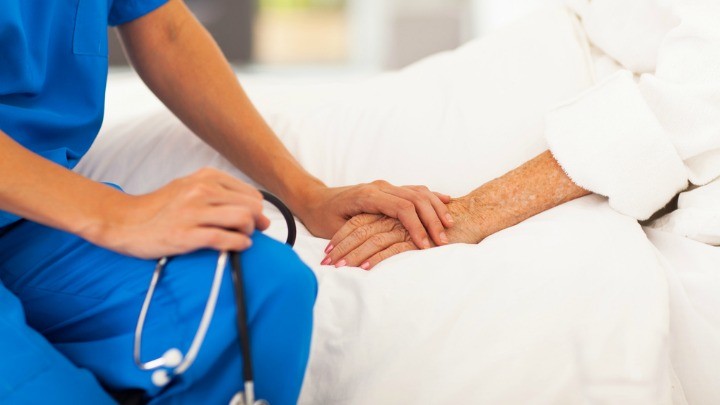 Regardless of your personal beliefs, euthanasia is an emotive issue that continues to divide the country. And now it's back in the headlines again.
Yesterday voluntary euthanasia advocate Doctor Philip Nitschke agreed not to encourage suicide and provide advice on suicide and euthanasia in exchange for a medical licence.
The ABC reports the undertaking was one of 25 conditions imposed by the Medical Board of Australia, and Dr Nitschke has been banned from talking about the conditions.
His new medical licence is also restricted to the Northern Territory.
The Medical Board said the measures would "restrict the scope of Dr Nitschke's medical practice and put an end to his involvement in providing any advice or information to any patient or member of the public about how to commit suicide".
Ad. Article continues below.
The controversial euthanasia advocate was suspended in July of last year after supporting a Perth man's decision to take his own life, despite the fact the man in question did not have a terminal disease.
His wife, Dr Fiona Stewart, is furious about the conditions, which she described as onerous.
"It kind of sounds the death of free speech in Australia," she said.
"I think in some regards, it's an example of a medical profession being totally unable to deal with the fact that people want information about when and how they're going to die, and about the fact that the bulk of Australians actually believe that there should be a law introduced on voluntary euthanasia in the country."
But a woman whose son ended his own life after buying an online guide to committing suicide said the Medical Board's actions were overdue.
Ad. Article continues below.
"I do feel some justice that somebody finally has said Philip Nitschke is out of control," she said.
The development is only the latest of a number of run-ins Dr Nitschke has had with authorities and another chapter in the ongoing saga embroiling the euthanasia debate in Australia.
Despite polls showing a majority of Australians support making voluntary euthanasia legal for someone experiencing unrelievable and incurable suffering, both Labor and Coalition governments have refused to enact legislation.
In fact, multiple attempts to legalise voluntary euthanasia and assisted suicide in recent years have all failed. Part of the underlying reason given is the difficulty of putting in place sufficient legislative protection to protect those who might feel pressured into opting for euthanasia.
Let's talk: Was the Medical Board right to curtail Dr Nitschke's actions after he supported someone's decision to take their own life even though they weren't terminally ill? Would you like to see progress on the issue of assisted death?