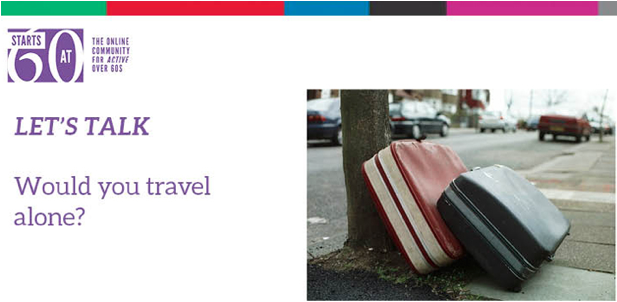 Travelling is something that I think we can all agree on – it broadens your mind, it relaxes you and it is a must-do for almost every over 60! But would you ever do it alone?
Ad. Article continues below.
Let's chat today! Would you be a solo traveller? What is the appeal for you? Have you ever done it before? What are your tips?