To right to die: Euthanasia legislation could be back on the cards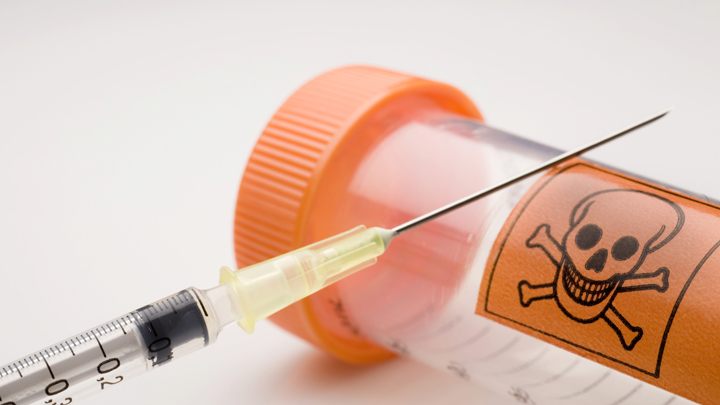 It's a hotly debated topic, and one of the least pleasant. Should someone be allowed to die on their own terms? Right now, the Australian government says no.
For 20 years, the Northern Territory Government had the Rights of the Terminally Ill Act.
Just one of four people legally took their own lives under the Act before a group of federal MPs, led by Victorian Liberal Kevin Andrews, had the law overturned.
NT Chief Minister Adam Giles and Opposition Leader Michael Gunner both said this week they would support a conscience vote on reintroducing euthanasia legislation if the federal bill is passed.
Polls have shown support for voluntary euthanasia at more than 70 per cent nationally and up to 85 per cent in the NT, reports Sky News.
Ad. Article continues below.
The bill that would restore the right of the Northern Territory, Australian Capital Territory and Norfolk Island to allow voluntary euthanasia is set to be introduced to the federal Senate this week.
The 'restoring territory rights (dying with dignity) bill' seeks to repeal the 1997 Euthanasia Laws Act, and to recognise the rights of the ACT, NT and Norfolk Island legislative assemblies to "make laws for the peace, order and good government of their territories, including the right to legislate for voluntary euthanasia".
It raises a larger debate about whether the whole of Australia should pass a federal law that allows terminally ill people to be euthanised.
Last week Andrew Denton wrote a piece for The Age titled "Why are we so scared of euthanasia?" and he spoke about watching his father Kit die slowly from heart failure. At the time, he was giving sedatives but it didn't get rid of the pain.
'In the years since, I've been struck by how many people have similar stories about those they love dying slowly, in pain and, seemingly, beyond medical help. Every time I hear it, I think, "why can't we have a law for assisted dying in Australia?"', wrote Denton.
Ad. Article continues below.
"I've spoken to nurses, doctors, politicians, lawyers, priests, surgeons, palliative care specialists and activists on both sides of this debate, both here and overseas.
"Along the way, I have discovered some unexpected things. I was warned that countries where laws to assist people to die exist were "slippery slopes" out of control; with the numbers of people being assisted to die sharply on the rise, and inadequate safeguards making the disabled and elderly vulnerable.
"What I found was almost the exact opposite: long-running, heavily scrutinised systems, with multiple safeguards, and an overwhelming acknowledgement that they do work; from the public, medical bodies, and across the political spectrum.
"Their greatest safeguards? That only a competent adult can ask for help to die; and that they are entirely voluntary.
"I found no credible evidence that the elderly or disabled were threatened. In fact, spokespeople for these groups explained to me how these laws had empowered their members by offering them a choice about the treatment they could ask for at the end of their life.
Ad. Article continues below.
"Another surprise: the tiny number of people who use these laws. In the Netherlands, less than 4 per cent of all people who die a year. In Belgium, less than 2 per cent. And in Oregon? A microscopic 0.5 per cent. As one doctor put it: "I cannot imagine why they would expect an avalanche anywhere. It just turns out that people don't want to die!"
Andrew finished by writing, "The lesson from overseas: once the doctors stop saying no, the politicians can start saying yes. Australians want a choice about how we are treated at the end of our lives. It's time our doctors heard that loud and clear".
We want to know your thoughts on the debate today: should Australians have the right to die?