There was no support for previous generations of war veterans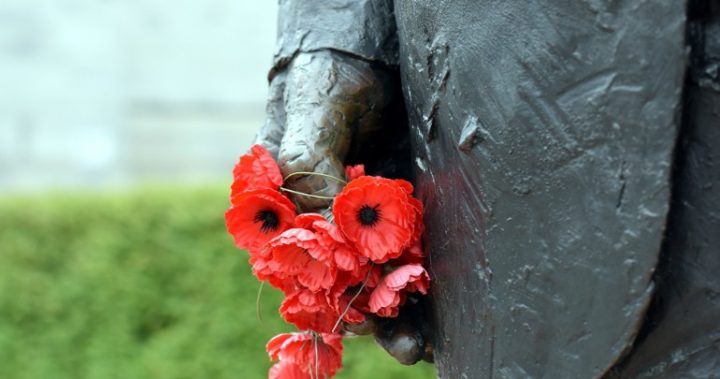 The knocking on the door was Aunt Daisy, which was unusual as she always rang me when she needed me to take her somewhere.
"Sorry Henry to come around like this but you've got to help me get to the war memorial. Its Uncle Tom's anniversary," she blurted out.
One of the things I was learning about Aunt Daisy was that each time I spent time with her, I learned about some relative I had never heard of.
"Who's Uncle Tom?" I asked.
"He was my dad's brother and was killed during World War Two. It was a terrible business; he was a young man, engaged to a lovely girl at the time and loved by everyone. His death broke my dad's heart."
Ad. Article continues below.
With that information to digest, I quickly dressed and we were in the car and off.
As we drove Aunt Daisy told me about Uncle Tom.
He was the youngest of my grandfather's brothers and was determined when the war broke out to enlist and see some action despite all the advice that war was a sure way to die. There were tearful farewells and off he went.
He spent his time in New Guinea as it turned out. He became a staff sergeant and looked after the bases set up to manage the supplies needed to maintain the war effort.
He wrote letters all the time which is how the family came to know so much about his experiences.
Ad. Article continues below.
There was one two-week gap in his letters explained in the next one that arrived that the men had disembarked from the troop ship only to be left floating in the landing craft they were aboard for ten days as the enemy soldiers were pushed back from where they wanted to set up camp.
Aunt Daisy recounted the story as her father had told her. The men became very fatalistic knowing it wouldn't take much to capsize the landing craft and if that happened, they would all drown. But thankfully they eventually landed and set up the required base camp.
Uncle Tom's end came when an enemy plane dropped a bomb near to where he was, and he perished in the attack.
Aunt Daisy said her grandmother, Uncle Tom's mother was inconsolable when the news came through as she knew it was the one piece of news she feared the most.
We arrived at the memorial and Aunt Daisy showed me Uncle Tom's name emblazoned on it along with so many other young men who had met the same fate.
Ad. Article continues below.
We are of a generation where so many of us would have had parents and grandparents who fought in both world wars. Many, like my father, rarely spoke about their experiences, and I know my father revealed more to his grandchildren than he ever did to me. When they came back from the war there was no welfare service/ counselling service for them to tap into, it was go back to your old life and make the best of it.
Do you have stories of your parent's wartime activities?