The valour and indomitable spirit of Sister Ellen Savage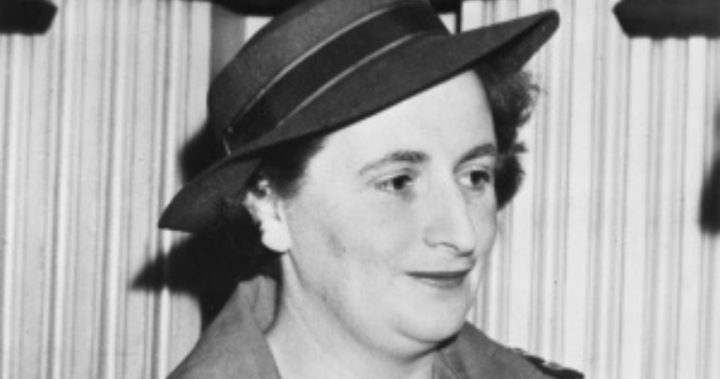 Our story began with the loss of the Australian Hospital Ship Centaur, sunk in 1943 by a Japanese submarine with a dreadful loss of life. In this, the second part, we continue with the courageous work of a brave survivor.
The valour and indomitable spirit of Ellen Savage
With the ship sinking so quickly, most on board Centaur had no chance of escape. One who managed a fortunate release was Sister Ellen Savage. She and two of her nursing companions found themselves in the water together, drawn deep by the suction of the sinking ship. Despite never learning to swim, Ellen managed to fight her way back to the surface but was hit many times by pieces of swirling wreckage, suffering a number of injuries. The two nurses who'd been with her disappeared and were never seen again.
Of the 12 nurses on board, Ellen was the only survivor. Meanwhile, among the 193 men from the 2/12 Field Ambulance, just 15 remained.
The only two of Centaur's lifeboats that didn't go down with her were badly damaged and unusable. Similarly, only one of four large drum rafts automatically released. It floated nearby. About half the survivors were crowded into it or on it. All the others had to make do with whatever pieces of flotsam were available for support, including half a dozen clinging to the wooden roof of the navigation bridge that had floated free. Gordon Rippon, the second mate, organised and helped the survivors to draw together, using good swimmers and lengths of rope for the purpose.
Ad. Article continues below.
Meanwhile, disguising the fact she had broken ribs, a broken nose and fractured palate, as well as perforated eardrums, Ellen Savage was shocked to find she was the only surviving nurse. Although suffering great pain, she set it aside to assist other injured survivors and provide succour, assisted by the only other medical person to survive, Lt Col Leslie Outridge, who was badly burnt in the explosion and subsequent fire.
Astonishingly, their task was given a boost – such as it was – by a medication kit that floated by.
There were highs and lows as they floated on open seas. Because of such a short period between attack and sinking – with bridge personnel perhaps already dead and equipment out of commission – no alarm was raised, so authorities ashore knew nothing of the calamity. No search was mounted. Spirits would lift as aircraft flew overhead, only to be dashed when there was no response to their emergency flares. There was the same lack of response when they saw passing ships low on the horizon.
One person did her utmost to maintain survivor spirits: Ellen Savage, in pain herself, maintained a strong presence and personality. The men around her responded to her positivity. Even when one in their number, the dreadfully burned Jack Walder, died of his injuries, she clutched her rosary beads and led their hymns and prayers while giving him a Christian burial at sea.
After a day and a half adrift, they were finally spotted by the destroyer USS Mugford on the afternoon of 15 May and rescued. All, including Ellen, were hospitalised in Brisbane. This remarkable woman made a good recovery and went on to serve many more years in the nursing profession until ill-health finally caused her retirement in 1967. She died in Sydney on Anzac Day 1985.
Ad. Article continues below.
Three months after the sinking, for "…conspicuous service… high courage and fortitude (maintaining) the morale of her companions…" , Sister (later Lieutenant) Ellen Savage became only the second Australian woman to receive the George Medal.
Bravo, brave lady.
____________
My thanks to David L Mearns, the ABC and the AWM for background.
Did you know the story of this incredible Aussie hero?