The truth about your coffee pods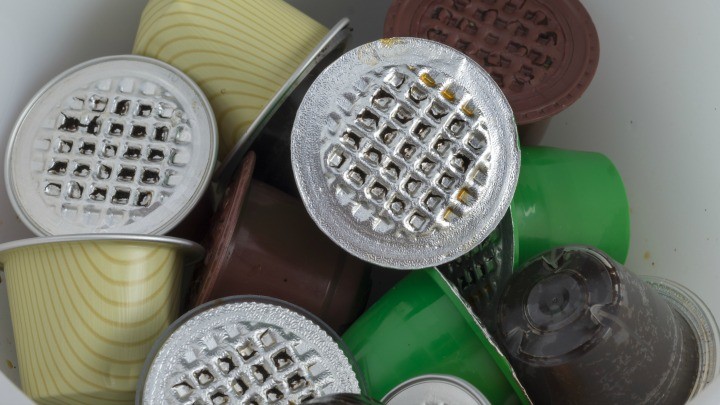 Coffee pods have been labeled environmentally unsustainable, so what does their popularity say about our values? Are Australians turning a blind eye to the environment, for the sake of a morning coffee?
Australians consume a staggering 3 million coffee pods every day! George Clooney glamorises them, whilst companies like Nespresso and Lavazza make billions from our caffeine addictions.
According to environmentalist John Dee though, there's a darker side to our coffee craze. "In some ways the coffee pods are the new bottled water. It has a huge impact environmentally".
"The cost of the product is way above what previously existed", the creator of both National Recycling Week and Planet Ark added.
Indeed, even the inventor of coffee pods regrets ever making them. "No matter what (coffee companies) say about recycling, those things will never be recyclable", inventor John Sylvan admitted.
Ad. Article continues below.
"The plastic is a specialised plastic made of four different layers", Mr Sylvan added. "I feel bad sometimes that I ever did it".
For experts John Rice and Nigel Martin, "pods are emblematic of a wider problem in our society, where we often say one thing and generally do another".
"Many of us like to speak about being 'green' or living sustainably, even while sipping from a cup of coffee produced by an industry that is about as sustainable as an ageing Soviet nuclear power plant", the business experts observed.
Despite this, Australia's love affair with coffee shows no signs of stopping. In fact, consumer group Choice reported that 28 million kilos of aluminium could now be sitting in landfill thanks to coffee pods.
"Pods, in their own humble way, tell us much about the future intersection of environmentalism and consumerism", John Rice and Nigel Martin argue.
"Western consumers are generally supportive of the environment – so long as they don't have to do anything about it". Somethings got to change, that's for sure. Will it be your morning coffee?
Do you use coffee pods? Are you worried about their impact on the environment? Do you think Australians do enough recycling?