The "baby bonus bribe" that could cost us billions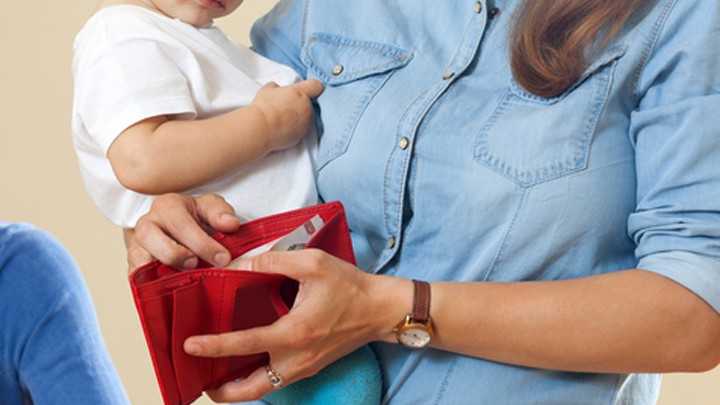 Most baby boomers will know the struggles of raising a family in a single income household. But nowadays the government support means parents are being rewarded for having children, whether they can afford it or not.
At least that's what it seems like when you look at the figures and how much taxpayer money is being spent on the baby bonus.
Touted as the "baby bonus bribe" by Labor, there has been a proposed increase to family tax benefits for families with children under one. It would cost the government $1.4bn over the next decade, according to new figures released by the Parliamentary Budget Office.
It was found that boosting family tax benefit part B by $1,000 for single-income families with infants, earning less than $100,000, would have an impact on the Budget.
The proposed changes are part of a deal Malcolm Turnbull and the Nationals made shortly after Turnbull took over the prime ministership in September.
Ad. Article continues below.
Labor said the payment was a "baby bonus bribe" and nothing more than a bribe by Malcolm Turnbull to buy off the Nationals so he could get the top job, according to Labor's families spokeswoman, Jenny Macklin, reports The Guardian.
"Mr Turnbull is cutting family payments which will see Australian families as much as $5,000 a year worse off, yet at the same time he's bringing back a $1.4bn baby bonus that is unnecessary and unaffordable."
In December family payments were amended so parents weren't able to get support once their child turned 13. Grandparent carers and single parents under the age of 60 would still be eligible for payments until their child turns 18.
This latest baby bonus news comes as the Government is attempting to gain Senate support to phase out end-of-year family payments which would likely see around 1.5 million low-and-middle-income families around $5000 a year worse off, i.e. people without newborn babies.
"So much for a Budget emergency, so much for simplifying the welfare system, and so much for putting good policy over political expediency", said Ms Macklin, reports the Herald Sun.
Tell us: do you think there should be more money allocated to welfare for new parents or to pensions?