'Thank goodness Christmas is over for another year'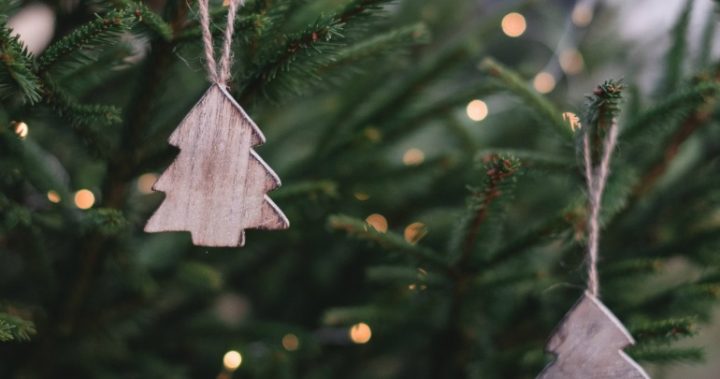 The weather was stinking hot over the Christmas period in Australia, thankfully not to the point, though, that every time I stepped out of the house it felt like the gates of hell were opening and I was about to enter a fiery pit.
No, that only started happening since January arrived. I am thankful for the air conditioner and I say a little prayer that it will still work every time I feel the need to turn it on. I realise I will probably have to consider selling a kidney on the black market to pay the summer electricity bill but given that I've noticed as I get older I find the extreme heat more of a challenge, so I've decided it's much easier to sell a kidney and stay cool.
Maybe I should consider moving to a cold-climate country. I have spent a lot of time laying under the air conditioner, watching old Christmas movies. I often wonder, do those people get sick of walking through snow-covered winter wonderlands, all rugged up in their woollens? I know I get sick of wearing shorts and tank tops covering myself in sunscreen and still getting fried.
In the movies, they even make shovelling snow off driveways look easy, while here at Christmas you often get to shovel dead birds off the driveway. They literally drop out of the sky, the poor thinks are either dying for a drink or their little brains are getting cooked by the sun. I remember when we spent one Christmas out west with my uncle, he had to shovel a dead roo off his drive way in 40-degree heat, not much fun for him or the roo.
Ad. Article continues below.
In the movies, big turkey baked dinners adorn beautifully decorated tables, everybody is organised and everybody drinks hot chocolate. Well, it's over for another year here and in between sipping on bottles of water, desperately trying to stay hydrated, I ate too much pavlova and I am sick to death of ham and salads.
Of course, after such horrendous heat a monster, 10-minute, late afternoon storm is a given in Queensland, Australia. Today we had a corker with thunder and lightening, it was a disaster for the last of the outside decorations but a massive relief as the temperature immediately started to drop.
I was ready to strip off and stand in the middle of the yard but I didn't fancy getting struck, and the neighbour would probably sue me for damage to his retinas. Maybe I will go to one of those Christmas in July events this year – it won't be snowing but will definitely be cooler.
It would be good to see beautifully decorated tables instead of everybody sitting round half-naked with a fan in front of them.
Do you get sick of the heat of an Aussie Christmas? Have you experienced a cold Christmas? Did you like it better, or does it seem strange to not be sweating on Christmas Day?
Keen to put pen to paper, or fingers to keyboard, to share your thoughts with other 60-pluses? Join the Starts at 60 Bloggers Club here to talk to other writers in the SAS community and learn more about how to write for SAS.