'Dealing with this massive Aussie company p***** me off'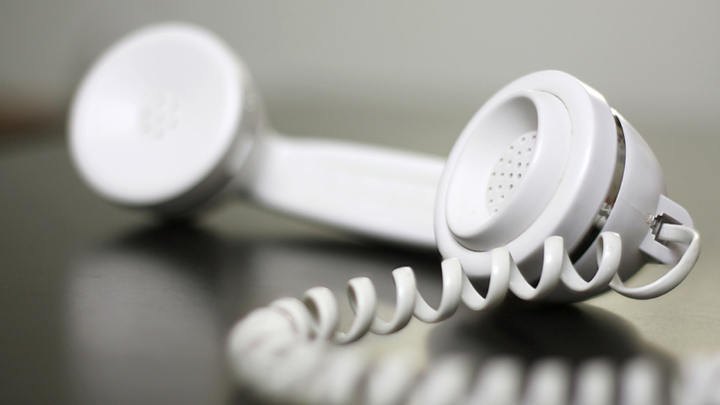 Telstra pisses me off!
Handling phone calls to and fro from them can be a very painful exercise. I had to make and receive far too many during the months leading up to when they were going to hook up Mum's phone to a modem way back in mid-November 2017.
Instead of doing what they were supposed to, Telstra disconnected the phone without warning. Obviously having priority assistance on your account doesn't mean anything to Telstra … And so began the incredibly frustrating task of getting them to reconnect it.
I had to call them constantly, trying to make people in overseas call centres understand that the powers that be at Telstra were idiots. The calls were lengthy and nobody was listening to me, they kept passing me to different departments along with the blame.
Mum's dementia and confusion with technology takes a mobile phone out of the equation. A lot of those call centre workers got incredibly rude and abrupt. One kept telling me Mum needed a medical alert around her neck. I found this insulting and it showed a complete lack of compassion and intelligence on the woman's part.
Ad. Article continues below.
Telstra were doing nothing but creating confusion for my mother on a daily basis; introducing a medical alert with extra expense because Telstra stuffed up was not going to happen. She had never missed paying her bills, the phone was her security and they had no right to disconnect it.
I contacted the local newspaper and the local politician Peter Dowling, he promised to help if the paper couldn't. I felt a little less anxious about everything because I trust Peter's word. In the past he has been the only politician that has helped me when I needed it.
The newspaper stepped up and I will be forever grateful to them. I gave all the information I had including the reference number for the phone calls I made to the telecommunications ombudsman, the people at newspaper sent one email to Telstra and within 48 hours and after seven painful weeks Mum's phone was reconnected.
I then received one sugar-coated phone call from an Australian voice with apologies and a promise to waive the $52 monthly bill they sent Mum in the fifth week that the phone was disconnected. Idiots!
Have you ever had an issue with a telecommunications company? What was the issue and were you satisfied with the response?
Keen to put pen to paper, or fingers to keyboard, to share your thoughts with other 60-pluses? You can sign up as a contributor and submit your stories to Starts at 60 here, and join the Starts at 60 Bloggers Club on Facebook here to talk to other writers in the Starts at 60 community and learn more about how to write for Starts at 60.