Should you still wear your wedding ring after your partner has passed?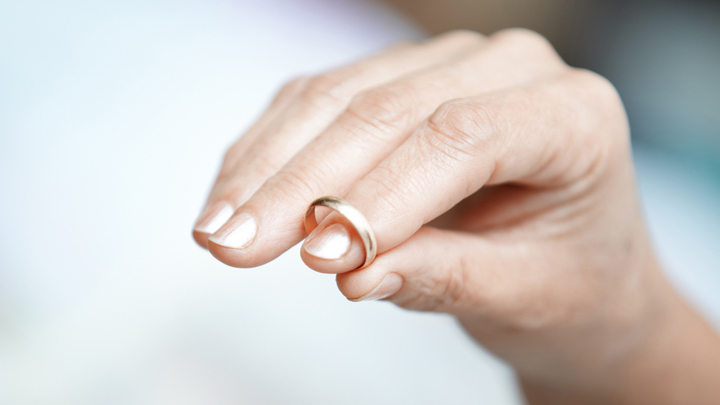 I was with a friend recently when they discussed wedding rings and how secretly they wish they didn't have to wear one. The subject turned to death and my friend wondered why her mother had kept her wedding ring on long after her father's death, whereas her mother-in-law had taken it off straight after her husband's funeral.
It led to a long discussion about rings and whether or not there's etiquette and all we could decide was that it's up to the person, but weren't sure if society had another view on the topic.
Many websites offer varying opinions, with Life After Loss saying that "One of the significant questions, dilemmas and decisions a widow/er has to face is when to take off the wedding ring".
The wedding ring is a symbol of commitment til death do you part, however does that mean that you have to show it through wearing the ring?
"Many widowed people still feel married long after the death of their spouse. Many still use the 'we' pronoun in conversations and reference. Moving on and dating can be the last thing on their mind.
Ad. Article continues below.
Taking off the wedding ring can be difficult because it can be that dose of reality that your spouse is truly gone and the marriage is over. That dose of reality that you are alone. That dose of reality that you have to make it".
Other suggestions of what to do with the ring includes:
Continue to wear it
Move the rings to your right hand
Turn into another piece of jewellery
Attach the rings to a chain and wear around your neck
Pass on to your children
We want to know about your experience today: When is the right time to take off the wedding ring and move on after the death of a loved one? Is there one?