Should this doctor be arrested for helping people die?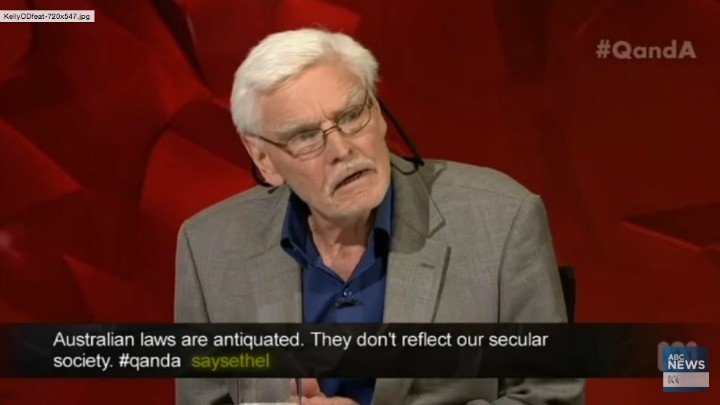 Did you catch last night's Q&A? It was an emotive, but not emotional discussion about euthanasia and the right to die here in Australia, with a panel made up of advocates and specialist doctors, plus Andrew Denton, who has spent eight months researching laws in Oregon, the Netherlands and Belgium where euthanasia is allowed.
There were many memorable moments in the show, such as the opening question by Sally Crossing, who has terminal metastatic breast cancer, who asked, "I want the supreme comfort of knowing my life can be ended if and when I decide enough is enough. Can anyone put a cogent argument as to why I should be denied this choice?"
But one of the most fascinating moments was when Rodney Syme, a surgeon and president of Dying with Dignity Victoria, explained that he had given patients the illegal drug Nembutal in the knowledge of what they might do with it.
He said, "I have openly gone and stated to the police that I have given a man Nembutal."
"I have described the circumstances in which that happened. At the end of the day, the policeman said to me very kindly: 'I don't think there is enough evidence to prosecute.'"
Ad. Article continues below.
After some questioning from host Tony Jones, Dr Symes said he would welcome the opportunity to be prosecuted so he can argue the case for euthanasia in court.