Should police have to defend their actions when it comes to protecting your safety?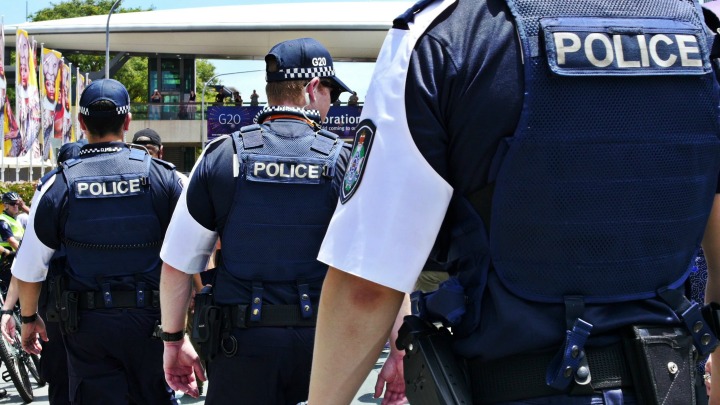 Police shot a man armed with a knife and ranting at officers during the busy lunch-time rush at a Westfield shopping centre at Hornsby on Thursday, June 9, but also injured three innocent shoppers in the process.

WARNING GRAPHIC CONTENT
The action triggered an immediate investigation and has seen New South Wales' assistant commissioner Denis Clifford defend the actions of the male and female police officers.
"The officers have fired shots at the offender, he was wounded several times — unfortunately some bystanders were also injured with other bullet or fragment wounds," Clifford told a media conference.
He advised that the offender was psychiatric patient Jerry Sourian, who ran at officers with a large carving knife.
Ad. Article continues below.
"If a Taser was available a decision was made by those officers in a life and death situation," Clifford said.
However, when it comes to 'life or death' situations is it fair and reasonable for the authorities to have to defend their actions? Don't we want them to protect us from danger?
"There [are] a range of tactical options available to police in any situation," Clifford said. "You cannot dictate exactly what option to use in every circumstance."
Other options available to officers were Tasers, sprays and batons.
As a member of the public it's important to know the police officers protecting us are trained adequately to deal with people, including those with mental health issues, so determining the use of guns was not the wrong thing to do in that situation is crucial to the overall investigation.
Ad. Article continues below.
There is some concern that police don't receive enough training when it comes to handling situations involving people with mental health issues.
According to The Daily Telegraph officers receive just one day of training to deal with cases involving mental health patients, but at least half of all police shootings in NSW involve mentally ill people.
Yet where there is threat to public safety the community looks to its police force to address it.
There has been public debate about the lack of understanding within the general community of the ways in which to assess such danger prior to taking action. Whether or not that means the public should just 'trust' the police officers to do the 'right thing' is a matter for opinion.
Is it right for the public to criticise police officers for the action they take in protecting the public from danger? Have you ever been involved in a situation requiring police assistance?