Should mothers stay at home with their children? The debate has reopened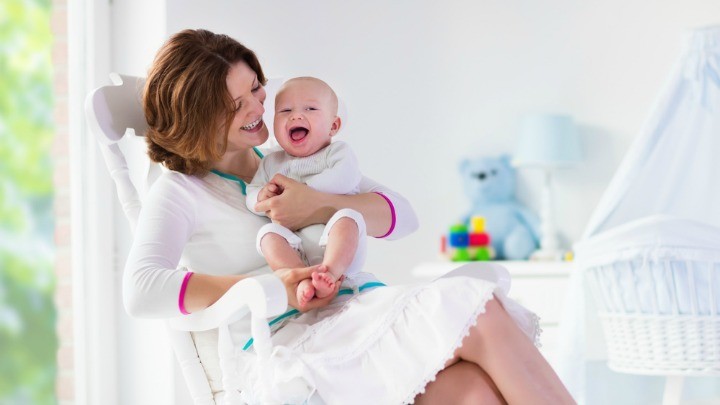 It's the age-old debate that mothers around the world have struggled with: should you return to work or stay at home with your children?
One celebrity mother who has a strong opinion on the issue is Nicole Kidman, who says mothers should return to work so they don't risk 'living vicariously' through their children.
The actress says she is wary of being a stay-at-home mum as she doesn't want to give up the things that make her happy outside of her family.
"I don't want to be the mother who lives vicariously through my daughters, so I'm trying to balance it," she told Harper's Bazaar.
"I want to be around them, I'm the happiest when I'm around them,' she said. 'It's that simple. But for me to completely give up doing any of this, what would I do artistically?'
Ad. Article continues below.
Many of us have struggled to balance work and family life for years, with many women who do return to work saying they feel guilty for leaving their children behind.
While some mothers would like to stay at home with their children, financial issues have forced them back into the workforce, meaning they miss out on quality time with their kids.
The question is: should we find a way to stay at home with our children during those all-important younger years, or are we better off going back to work so we have something to focus on outside of the family?
While there are no clear answers, many women have strong opinions on the issue and what they think is best for both children and mothers.
Let's talk. Tell us what you think.
Should women go back to work after they have a baby? Or should mothers stay at home with their children?