Should Australian and British families be allowed to grieve at this memorial together?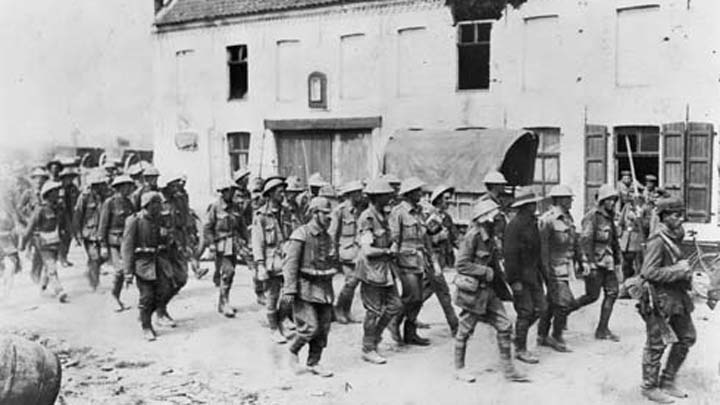 Families of soldiers killed in WWI are angry they have been barred from an Australian centenary commemoration of the Battle of Fromelles, and it's left many wondering why.
Australia's Department of Veterans Affairs is organising the July 19 service near Lille in northern France but only Australian citizens will be allowed to attend, despite British soldiers fighting alongside our countrymen.
Many readers may have British family members in the battle, however the attendees must have had an Australian family member in the war to attend the ceremony.
Since the end of WWI, some have blamed British military planning for the disastrous attack in 1916 that left 5513 inexperienced Australian soldiers dead or injured, along with around 1500 British casualties, however DFAT has dismissed any bad blood, saying it's simply for Australians only.
Ad. Article continues below.
Jennifer Stephenson, from the Department of Veterans Affairs, told The Times the commemoration would focus on the Australian casualties, reports 9News.
"This is not to diminish the role of other nations but simply a recognition of the Australian focus of the event".
Michael Bemrose, whose father Fred was killed at Fromelles, told The Times newspaper, "Men from both countries fought together and died together but now the Australians want to airbrush the British out of the battle".
While this mightn't be true, what's most upsetting is clearly that relatives of British soldiers killed the very same attack will not be welcome.
Tell us: do you think DFAT should lift their ban? Or is it a fair decision?