ROK's Flicks: Hell Or High Water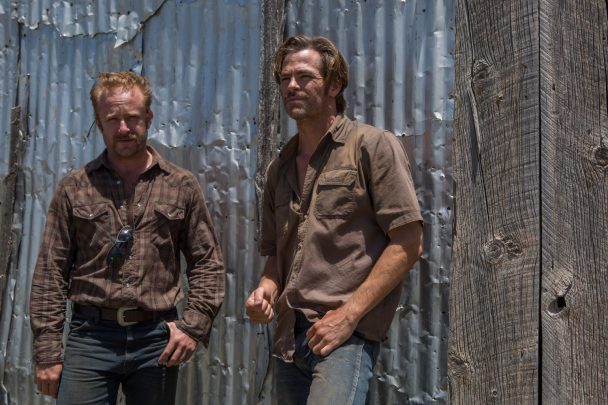 This film is a quasi-western featuring a crusty old Texas Ranger (Jeff Bridges) doggedly pursuing two bank-robbing brothers, with shades of No Country for Old Men or even Thelma & Louise.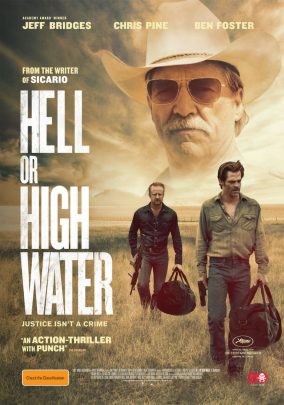 Chris Pine and Ben Foster play brothers Toby and Tanner Howard. Toby is the quiet guy resigned to a divorced life without happiness, but refusing to give up on his boys. Tanner is the world-weary troublemaker who knows he'll one day go out in a blaze of glory… Similarities to Butch Cassidy & the Sundance Kid come to mind.
Ad. Article continues below.
Toby has methodically planned a bank robbery spree. The goal is to save his family's ranch so his boys can escape the 'disease' of poverty. Tanner is along to support his brother… and probably because he enjoys the adrenaline rush, and probably considers himself a career criminal.
Hell Or High Water opens in a small town in West Texas. Driving down a rural highway we see the problems that plague the local population — billboards of farms for sale foreclosed by the local banks — this creates the environment of the film.
Soon enough, Texas Ranger Marcus Hamilton recognises a pattern and is on the trail of the boys. His highly developed instincts and gut feelings annoy his partner Alberto (Gil Birmingham) a half-Mexican, half-Indian, almost as much as Ranger Hamilton's incessant and insensitive racial teases — a reminder of the days when partners would banter with each other without any "racist" intent — but it is hard to listen to.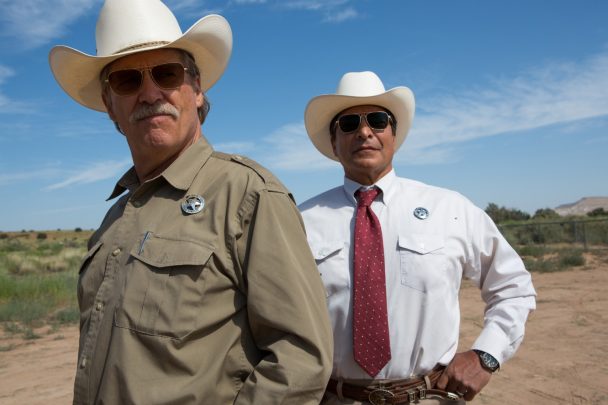 Ranger Hamilton is only three weeks off mandatory retirement, but wants to go out with a bang — he wants to be remembered as someone who really cared about his job and his arrests… One last hurrah!
Ad. Article continues below.
The setting of West Texas is wretched; it has massive poverty, oil pumps on the horizon, dusty streets, rickety fences, and gun-toting citizens everywhere.
There is inevitability about how it's going to end but mixed in with the impending gloom are some terrifically witty exchanges and some downright funny moments.
With exceptional acting, a depressingly sad setting, wonderful photography, and superb soundtrack by Aussie Nick Cave it is a worthy current day "western".
ROK'S FLICKS RATING: 3.5 glasses of bubbly
Do you enjoy the Western film genre? Is Hell Or High Water a film you'd like to see?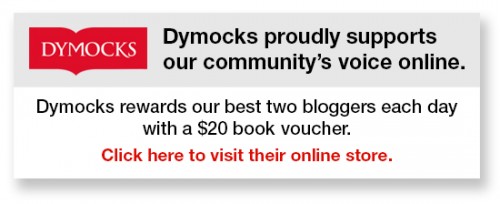 To write for Starts at 60 and potentially win a $20 voucher, send your articles to our Community Editor here.