'The Only Living Boy In New York' with Jeff Bridges charms our reviewer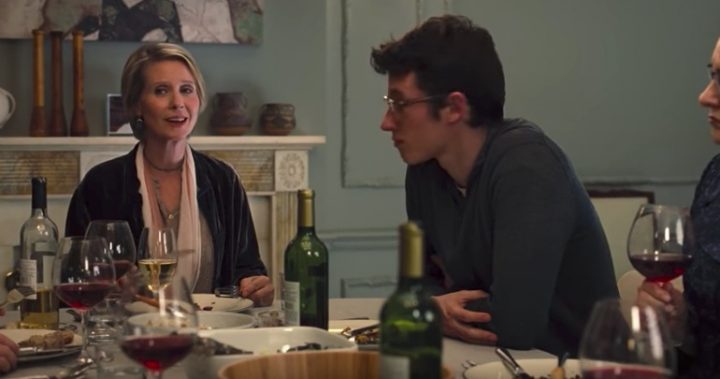 Thomas (Callum Turner) is a twenty-something "poor little rich kid" living in New York who feels that New York City has lost what made it special.
He's drifting through life, thinking about becoming a writer, and also hankering for his best friend, artsy Mimi, who already has a boyfriend whom she's planning to join in Croatia.
His mother Judith (Cynthia Nixon) is artistic, but emotionally fragile (do they go always hand in hand?)
His father is powerful New York publishing magnate Ethan Webb (Pierce Brosnan). 
During a random night out with Mimi, by chance Tom spies Ethan cuddling up to a ravishingly sexy woman who is most certainly not his mother. Over the next few days, he begins to follow her and Tom discovers she's a sexy British editor Johanna (Kate Beckinsale). Curious, Tom starts stalking unsuspecting Johanna but soon they're also squirming between the sheets.
Ad. Article continues below.
While his intellectual parents host frequent dinner parties for Manhattan's literati at their spacious Upper West Side brownstone, yuppie Tom prefers to live in a Lower East Side walk-up, After some coaxing, lovesick Tom confides his heartache to an inquisitive, garrulous neighbour, W.F. Gerald (Jeff Bridges), an alcoholic author who's more than willing to offer vague philosophical advice, becoming Tom's coach/therapist while deriding New York's gentrification.
Bridges is wonderful, and while this character is hardly a stretch for the Oscar-winner, he still manages to deliver a diverse portrait of an artist still searching for answers after untold years of success under his belt.
The writing was eloquent and profound. The characters were all likeable despite their flaws. The editing and cinematography was beautiful. All said, I thoroughly enjoyed this light film
ROK'S RATINGS: 3.5 GLASSES OF BUBBLY
Have you been to see any movies recently?