Revealed: The strange and unexpected foods you're likely to eat in coming years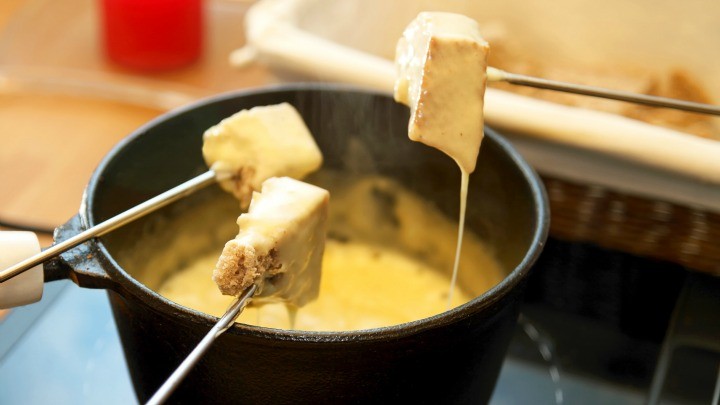 The cuisine we eat in 2016 is very different from the 1970s. Here's what happened to some of our favourite retro foods, and what we can expect to eat during the future instead:
1. Less soft drink, more water
After a 10 year decline in global sales, bottled water overtook soft drink as the world's most popular beverage last year. By contrast, 1970s advertising campaigns for Coca Cola and the like included everyone from Raquel Welch to Aretha Franklin. H20 will certainly reign supreme in the years to come!
2. Less processed meat, more lean protein
During the 1970s, bacon bits and cheerio sausages were a staple at your local deli. After last year's claims that bacon causes cancer though, it's likely that Australians will start eating leaner proteins. Fish and chicken will become kitchen staples, especially as beef and lamb prices continue to rise.
Ad. Article continues below.
3. Less breads and pastas, more whole-grains
An increasing number of Australians are gluten intolerant, and eating lots of bread and pasta becomes challenging when you're older anyway. In 2016, we can expect to see a broader range of gluten-free breads and pastas, as well as whole foods with unprocessed grains. That's a big change from the 70s, when macaroni pasta and jam sandwiches were the norm.
4. Different fad foods
Remember when fondue was all the rage? Just because it's 2016 doesn't mean that food fads will go away. This year we can expect to see monster milkshakes, berry bowls and decadent donuts in shops. Would you give these extreme foods a taste, just because they are trendy?
5. Healthier fast foods
Ad. Article continues below.
We've already seen McDonalds embrace new menu items, and salads served at KFC or Red Rooster. This year fast food outlets will make an extra effort to use packaging that seems "healthy" or "organic". Picture burgers wrapped in brown paper bags, or chips served on a wooden board. Unfortunately just because food looks healthier, doesn't mean it is!
Will you be giving any of these new food inventions a try? Or are you happy to stick with a simple diet? What's the strangest food fad you've ever eaten?
#BeraniInfo Monster Milkshake Bernama Freakshake – https://t.co/pSIwt4WVp5 pic.twitter.com/ddGFNGSqgZ

— Media Anak Berani (@beranikidnews) November 26, 2015
Ad. Article continues below.
Ice cream donut with chocolate pic.twitter.com/jrZQR8HBKp

— I Need This Food Tho (@ThisFoodTho) January 11, 2016
Get to @eastldnjuice for a healthy boost in the form of the Acai smoothie bowl pic.twitter.com/wTHFXxi4o2

— BOXPARK (@boxpark) January 19, 2016
Healthy Veggie Burger Recipe Roundup – Green Blender https://t.co/WrLq2qdDnE pic.twitter.com/z1252Kf0L6

— Deluxe Cook (@deluxecook) January 14, 2016