Proof Australia treats over 60s badly; help us send a message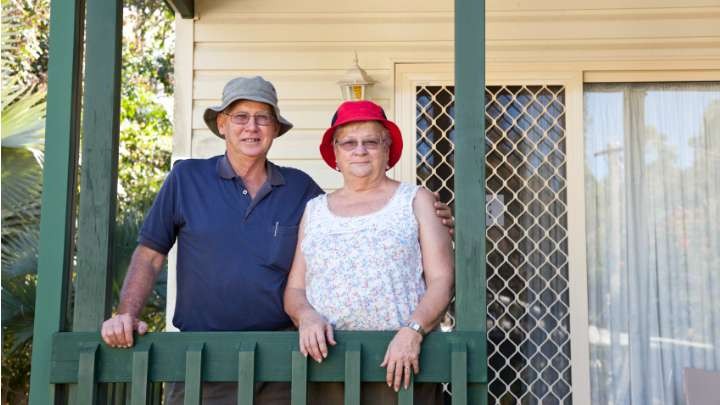 Do you want to know the top 10 places in the world to grow old? So do we, because Australia doesn't even get a look-in.
A new global index has ranked 96 countries according to the health and wellbeing of its older people, and how well the state cares for them. Australia scraped in to the top 20 at 17th place.
Considering our beautiful natural assets, our egalitarian culture and relatively wealthy economy, you'd think Australia would be a marvellous place in which to grow old.
But there's one enormous problem that holds us back…. According to the Global AgeWatch Index 2015, compiled by HelpAge International, one in three older Australians are living below the poverty line.
According to the report's methodology, this is defined as living on less than half of the national median income. Countries were ranked on 13 indicators in four areas: income security, health status, capability and enabling environment.
Ad. Article continues below.
Shockingly, Australia ranks 94th for the worst rate of old-age poverty, ahead of only South Korea and Venezuela. We were listed 94th again for relative welfare, which compares the living standards of older and younger people in the community.
Ian Yates, chief executive of COTA, says Australians on the age pension and also other benefits were doing it extremely tough.
"If you are trying to live just on the aged pension, then you will have difficulty making ends meet. It falls below an OECD standard of poverty," he said.
Australia did poorly on income security and for access to public transport, physical safety and social connectedness, coming 62nd in both categories.
There is some good news: we performed better on health of older people, measured by life expectancy and mental well-being, ranking 5th, and capability, which is measured by employment, and education (8th).
If you want to live a cruisey life in your later years, pack your bags and move to Switzerland, Norway and Sweden.
This report is proof that over 60s in Australia are being treated badly. We'll be going on The Today Show tomorrow to stand up for you – tell us, why do you think we're in this situation and what needs to be done?