Popular AM radio host takes aim at baby boomer drivers – are you upset?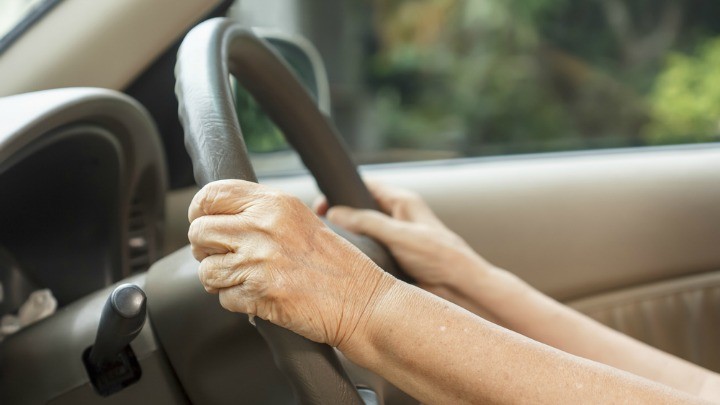 Drive-time radio host of 3AW Weekdays, Tom Elliott, has argued that current ideals surrounding driving ages in Victoria are not good enough and anyone over the age of 75 should have to prove they are fit to be behind the wheel.
In an article written for The Herald Sun, Elliott addresses VicRoads suggestions that close family members, doctors and carers should report anyone they know is unable to drive, stating "in theory that practice sounds fine. After all, why wouldn't a concerned son or daughter want to keep a dementia-afflicted 80-year-old off the road?"
However, he points out that this is not always the case, "middle-aged children are reluctant to report their elderly parents due to the resentment subsequent loss of mobility might provoke."
Instead of this, 'dob in system', he has proposed that "anyone ovTher the age of 75 must lose the right to drive if they can't prove their faculties are up to scratch."
His arguments come in the wake of fatal accident, where father of two Darren Booth was killed on Tuesday waiting to pick his children up at St Leonard's College in Brighton East.
Ad. Article continues below.
Police suspect a grandmother lost control of her vehicle and ran through a school fence 12 metres away from the road, resulting in the death of Mr Booth.
Elliott argues, "such tragedies involving senior motorists shouldn't occur…FAR too many older drivers are causing serious accidents on our roads" and VicRoads need to address this through a similar system in NSW. All license holders "over 75 in NSW are to prove via an annual medical test that they're competent to drive. And after 85 that must be accompanied every second year by a practical driving assessment. Those exams represent a harsh but fair mechanism designed to reduce traffic fatalities" he says.
Elliott acknowledges that growing old is a hard reality to face, "what we gain in experience, memories and gravitas is unfortunately counterbalanced by thinning hair, receding gums, failing eyesight and diminished reactions" he says.
"Getting out of bed becomes a little harder each day. Looking from side to side becomes a whole body motion rather than just a swivelling of the neck. Sometimes we forget what we're supposed to be doing. And driving a two-tonne car through dense traffic becomes a daunting task."
But he argues that once we hit 70, "things go downhill. All of the physical qualities needed to safely operate a car — eyesight, reaction time and hearing — begin to deteriorate."
Ad. Article continues below.
"To compensate, some older motorists cruise well below the speed limit, occasionally wander out of their lane and sometimes confuse the accelerator pedal with the brake, with devastating results. The accident statistics don't lie; after 18-25-year-olds, drivers beyond 65 suffer the most traffic accidents."
He admits that he dreads the thought of not being able to drive but, "far worse is the possibility I hurt or kill someone by driving when I'm past it."
Ultimately, he is pushing for Victorians to follow the lead of NSW, failing medical or practical tests for drivers over 75 that are clearly not up to operating a vehicle.
"A driver's licence is not a right; rather it's a privilege that age sadly — and inevitably — denies all of us."
What do you think about this? Should we have an age limit on driving?