Pope Francis ruffles feathers with call for a worldwide ban on this controversial law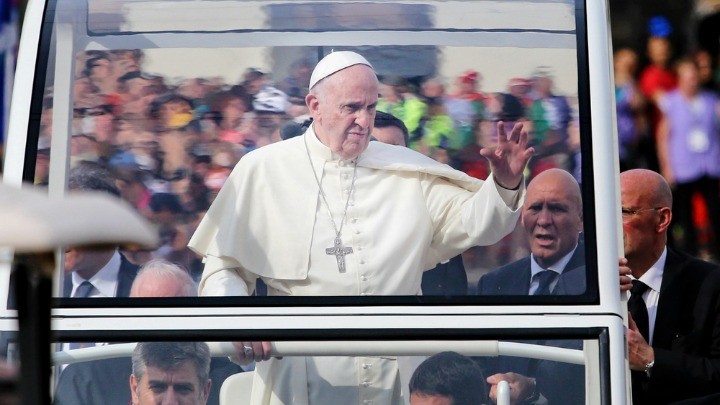 He's been outspoken about a range of controversial topics, from abortion to gay rights, and now Pope Francis has let the world know his views on the death penalty.
In a story released on the Vatican website, the Pope called for "all Christians and people of good will… to work not only for the abolition of the death penalty," but to improve the living conditions of prisoners around the world.
"The commandment, 'Thou shalt not kill' has absolute value, and concerns both the innocent and the guilty," the Pope said.
He added that he believes criminals "maintain the inviolable right to life, the gift of God".
The death penalty is a contentious form of punishment in many countries around the world. Last year, Australians Andrew Chan and Myurna Sukumaran were executed in Indonesia on charges of drug trafficking – an act that outraged many Australians.
Ad. Article continues below.
While the death penalty was outlawed in Australia in 1984, it has remained active in America and many Asian and Middle Eastern countries.
There are some Australians who argue the death penalty should be reinstated here, saying it is the punishment some criminals deserve and that taking a tough stance on the law is the only way to fight crime.
Others though say it is is inhumane and morally bankrupt way of dealing with criminals.
What do you think?
Is the death penalty the right punishment for some criminals? Or, should the death penalty be banned around the world?