People want to stop this part of Australian culture... Do you agree?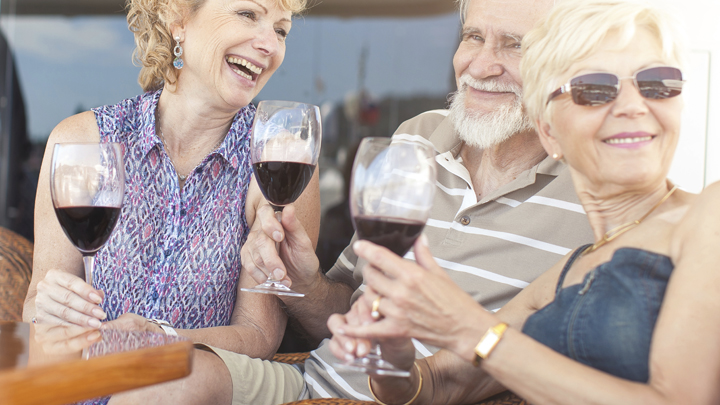 There are some parts of Australian culture that are so integrated into our every day lives that we hardly realise if they're doing us bad or good… Drinking is one of these things.
The Global Drug Survey 2015, which was conducted in partnership with global media organisations including Fairfax Media, has found that Australians most likely to want to reduce their drinking, with nearly two in five indicating they would like to cut down.
Australians were also among the most likely to cite social embarrassment or humiliation as the main factor that would get them to reduce their alcohol intake, with 32% saying that would be the thing that changed their behaviour.
It was the second-most cited factor after having a physical condition that would be worsened by alcohol, which 42% said would have the most impact.
Unharm director Mark Tregoning said deciding to stop drinking required a more conscious decision to be made because alcohol was such a part of Australian society, unlike drug use, which was done mostly by people in their 20s.
Ad. Article continues below.
"A lot of drug use is social, so people take their cues from the behaviour of people around them and want to participate in a social situation," Mr Tregoning said.
It's difficult to completely change something that most of us have been raised with. Going to the pub for a beer was always something the men in my family did and all of our social celebrations involved a good drink.
A few weeks ago, a woman in the family said "I think it's un-Australian that we can't drink in public" and this really had the mind wandering. She meant it in the context that we can do so many other things in public like smoke, but can't have a drink of wine while enjoying a picnic. However, the statement had a lot more meaning than any of us realised.
At the end of the day, to enjoy alcohol is a very Australian quality. But does it have to be such a prominent Australian quality? Is there more to life that we can find without having to drink?
Tell us, would you like to cut down on your drinking? How often do you have a glass? Do you agree with the survey? Share your thoughts in the comments below...