Parents are claiming this is "too hard" or "too expensive"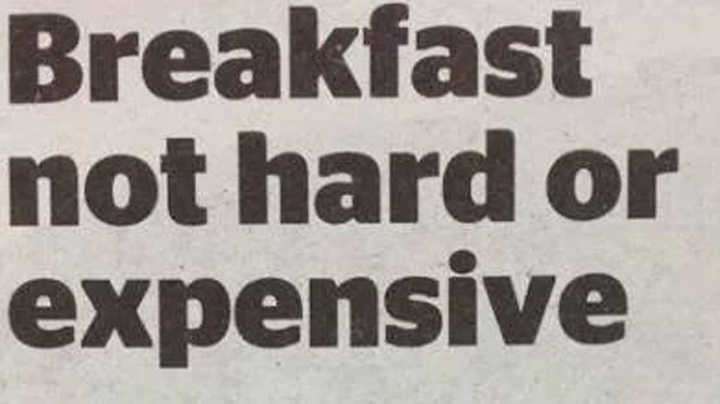 We've all been there – getting up early in the morning to get the kids off to school. Ironing uniforms, getting breakfast and hustling them along to make sure they have got everything on their "need to bring" checklist. But more and more parents these days a skipping out on one thing with their kids… And it has become a controversial talking point in recent days.
Ad. Article continues below.
More and more parents don't give their kids breakfast before school. We aren't talking about late teenagers coming to the end of high school who are moody or perhaps prefer to sleep for an extra ten minutes than eat something. We're talking about the young ones – the primary schoolers and even the ones who aren't at school yet.
We stumbled across this newspaper clipping on our Facebook newsfeed and quite frankly, we couldn't agree more. So take a look at it and tell us, do you agree with the writer? Were you ever denied breakfast as a child?