Why over 60s around Australia are saying no to buses and how it affects us all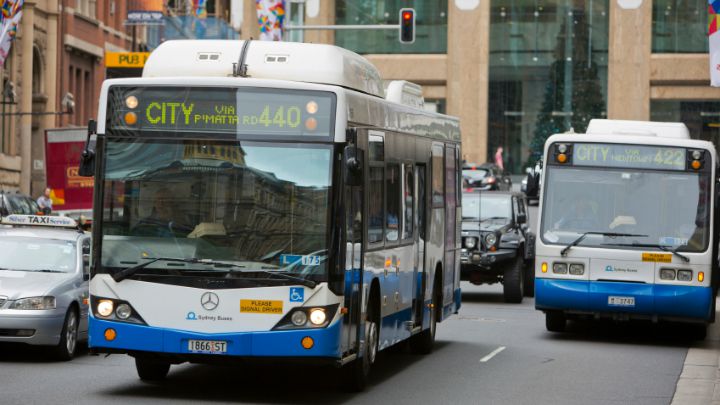 If you are one of the many older people who use public transport to get around, how do you feel about the service you're getting?
The news from Brisbane this week isn't good for those of us who have no choice but to use public transport. Bus figures have plummeted in Brisbane according to a new report released by Brisbane City Council.
Brisbane City Council's Annual Report 2014-2015, shows bus passenger numbers have dropped by 2.2 million year on year, following a drop of almost one million last year. This would appear to indicate that more and more of us are dissatisfied with service we're receiving.
This isn't just bad news for public transport users, it's bad news for all of us. Fewer people using the bus means more cars on the road. One reason for people jumping off buses and into cars could be fares?  The perception of passengers is that public transport is simply unaffordable.
Brisbane City Council is making an investment of $114.4 million into public bus and ferry services this financial year and they say they are investing nearly $45 million into public transport infrastructure, for new buses, wheelchair accessible bus stop upgrades, the CityCat re-life program and ferry terminal upgrades. But will this spend address the problems of older travellers?
Ad. Article continues below.
The bad news isn't confined to Brisbane. When older travellers were interviewed earlier this year for an audit commissioned by the National Roads & Motorists' Association in Sydney, the story wasn't a rosy one.
Older people are more reliant on public transport but it doesn't seem to be serving them well, and there's a lot to complain about. Inconsiderate passengers, slippery platforms, selfish schoolchildren and guillotine-like ticket gates were among the top public transport gripes.
The audit was done to identify potential public transport problems facing older or less mobile travellers, and to provide advice to the NSW government on how services could be improved to meet these people's needs in the future.
Other complaints that the report uncovered were speedy set-down times on buses and trains, slippery platforms and handrails, platforms and bus shelters which provided no protection from the elements were also listed, along with indecipherable announcements and the ever present danger of school bags dumped in the middle of the aisles of buses and trains.
Are our public transport systems serving us well? What would you like to see: more frequent services, lower fares, more considerate service?