'Outdoor markets are far better than modern shopping centres'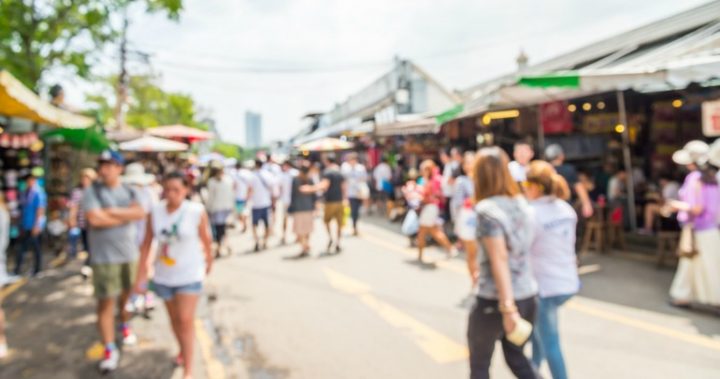 I spent a most enjoyable morning not long ago with my daughter and grandson at Berry Market which is run monthly in the showground of the small but quaint New South Wales town of Berry, a couple of hours drive south of Sydney.
"We have to get there early," my daughter had insisted the night before, "as it gets very busy through the morning."
So we were up with the sun and managed to arrive there around 8am while some of the late arrivals were still setting up. Luckily we only had to travel a short distance to get there. My daughter was right, as when we left a few hours later there was not a single car parking space to be found nearby and we were nearly trampled on our way out by newly arriving crowds.
It was quite cold that particular morning, so a long queue formed quickly at the coffee stall and I suspect on days like these beanies, jumpers and scarves would sell well to any unprepared visitor. I was extremely impressed by the quality and range of goods being sold in the stalls but this, I had been told earlier was because the market was continually monitored by the organisers who only approve certain goods and had rules to avoid duplication of products.
I found bonsai plants at very reasonable prices (and bought a couple); personalised waterproof bags for adults and children (what a great idea); stunning lino-cut cards and framed prints (I'm thinking about those for my next visit); beautifully designed handmade wooden toys (reminding me of my childhood); sculptures made from recycled drink cans (what resourcefulness); jewellery made from old cutlery (ditto); tie-dyed baby clothes (reminding me of the swinging 60s) and much more.
Ad. Article continues below.
Being a country market the stallholders were friendly, chatty and extremely approachable. Many were retired couples who were obviously passionate about the products of their handcrafting hobbies and enjoy spending time talking with potential customers especially when engaged in the topic of their craft. Many others were young mums with a great idea for making extra money for their household expenses.
Markets like this and it's sister one in Kiama and the regular Farmers Markets also run around the area, attract visitors and local shoppers because the time spent there is more like an outing than a shopping trip.
The atmosphere at markets usually held outdoors sometimes in stunning locations by the beach or with rolling country hills and mountains as a backdrop is a marked contrast to the sterile air-conditioned, commercial shopping malls that are often noisy with piped music and crowds. I hate these but they seem to be appearing everywhere especially in the suburbs of cities but sometimes even taking over some small country towns.
Markets feel more relaxed and friendly and usually reflect the diversity not found in most shopping centres these days. And there are no long queues at checkouts to contend with.
I just love markets! Do you?
Do you have great markets locally that you like to visit?