Older workers have much more to contribute, so why aren't we being supported?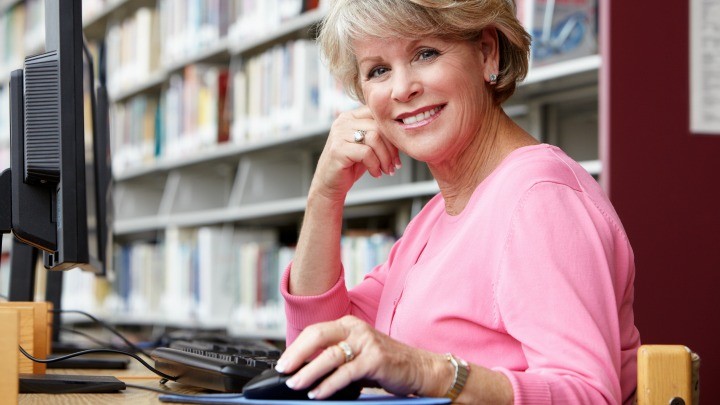 Youth unemployment gets so much attention from the government and media alike, but there are many older Australians who would also love to work. My husband has recently retired, and whilst I love spending time with him, I think having my own part-time job would help me gain another social outlet and some extra pocket money!
As of 2015, youth unemployment stood at 12.44%. However, I was not able to find any statistics about how many older Australians are looking for work. From personal account, I know several friends in their 40s, 50s and even 60s who have been made redundant. They can't find new jobs, even though they'd like to remain in the workforce. It's a shame, because older workers still have so much left to contribute to their employers.
Even in this modern world where younger employees cost less, older employees can offer a wealth of experience and life skills. Older employees are loyal and stable – most want to remain with their workplaces, rather than scrambling for the next opportunity. We've all passed the child-rearing stage, and can arguably offer our workplaces greater focus than younger employees, who are still struggling to balance work and children.
Older workers are polite and passionate, as recently described by another Starts At Sixty writer. That writer credited an over-60s store assistant with changing her views on retail! Employers should certainly value older staff, but it seems this is not the case.
As a recent letter to the editor commented, "it's a crying shame how little value employers seem to place on long-term employees. Where in the past it used to be highlighted with pride how long an employee had served a company, now it's almost a source of embarrassment. And older, experienced people are constantly finding themselves replaced by younger, cheaper people with the gift of the gab".
Ad. Article continues below.
Work is still an important element of life for older people. It's not just about earning pocket money, which is an advantage for over 60s of course, but it's about continuing a sense of personal identity. Before I had children, I worked as a teller in the local bank and I would love to return there. It just seems the doors are closed to me, because I don't have fast-paced computer or internet skills.
I believe that considered government measures could help older Australians return to the workforce, even in part-time capacities. That letter to the editor adds, "there needs to be a different job search program to recognise and embrace unique skills and experience that have been finely honed (by older people) over years". I'm happy to re-train, gain extra knowledge and work hard. I'd just love the opportunity, even at 60!
What makes older Australians better employees? Do you wish to remain in the workforce, or does somebody you know?