Older Australians say this is their one wish.... so why can't we give it to them?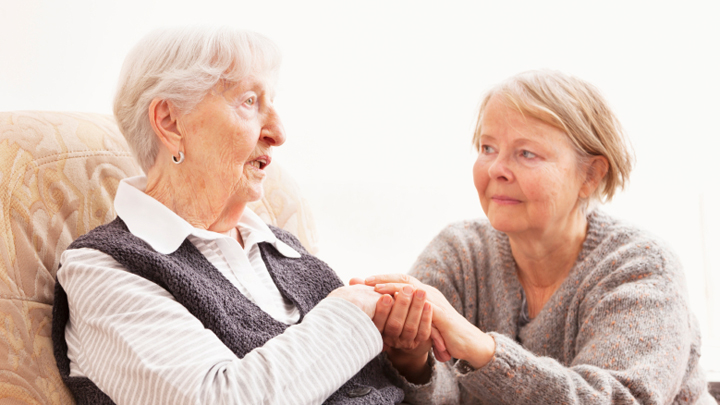 The vast majority of Australians have a very important wish that many would argue should be honoured wherever possible, yet research shows that, in most cases, it's not happening.
Research from the Grattan Institute shows that 70 per cent of Australians would prefer to die at home, yet only 14 per cent actually do. Why is that?
Professor Hal Swerissen, from the Grattan Institute, told the ABC that home deaths have declined and hospital and residential care deaths have increased, despite surveys showing that most people would prefer the option to spent their last days at home with family.
He said the main reason this wish was not granted was Australians' reluctance to discuss death, both with their family members and also with health professionals.
"People don't have the conversation," Professor Swerissen told the ABC. "People don't like talking about mortality."
Ad. Article continues below.
New research shows that being at home may result in a more peaceful death and less intense grief for loved ones.
An English study discussed on ABC found terminally ill cancer patients who died at home experienced similar pain levels but more peace in their last week of life compared to dying in hospital. It also found grief was less intense for the families left behind.
The study showed that patients dying at home did not experience greater pain than those in hospitals where access to pain-reliving drugs might be easier.
Professor Swerissen says the issue is compounded by a lack of adequate community-based support.
"We were very clear when we did our research what is need to make it happen — [there has to be] much bigger emphasis on providing community-based support," he said.
Ad. Article continues below.
A Grattan Institute report last year showed that with an investment of $237 million, Australia could double the amount of people who are supported to die at home.
Do you think resources should be made available to help more Australians have their dying wish? Share your thoughts and experiences.