Nothing personal, but please stop talking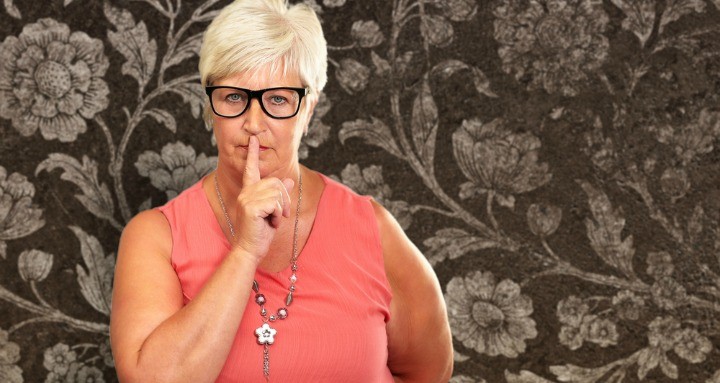 Let me speak plainly. When I finally carve out some 'me time,' get myself organised and head down to the local hairdresser, the last thing I feel like doing is making small talk. It's nothing personal. I'm just tired and dishevelled.
Ad. Article continues below.
Since you're my hairdresser, I really appreciate that you're taking an interest in my life. I like how you want to know about my husband, the grandkids and any upcoming holiday plans. The truth is though – I just don't want to talk. It's not you, it's me.
The fact that a major hair salon has now debuted a 'quiet chair,' for people who prefer their haircut with minimal conversation, makes me think I'm not alone. Salon owner Scott Miller explains, "We understand people lead busy lives, where they may have been communicating with people all day and want some relief."
"We wanted to take the embarrassment away, and for customers to know we won't be offended if they don't want to do the small talk often associated with visiting a hair salon," Miller adds. This is a man after my own heart!
Customers will be able to discreetly request the quiet chair when they book an appointment at Miller's salon. "Of course, we'll talk to them about their hair and what they want, but apart from that, they'll be able to enjoy the experience in silence."
To me, this bit of shush sounds like heaven. All I want from my hairdresser is their professional care, a good magazine and a strong cup of tea. Sign me up for the quiet chair, please!
What do you think? Is having a 'quiet chair' at the hairdresser a welcome idea?  Or is expecting complete silence just a bit rude?