My picnic at Hanging Rock – a place of haunting beauty and unsolved mystery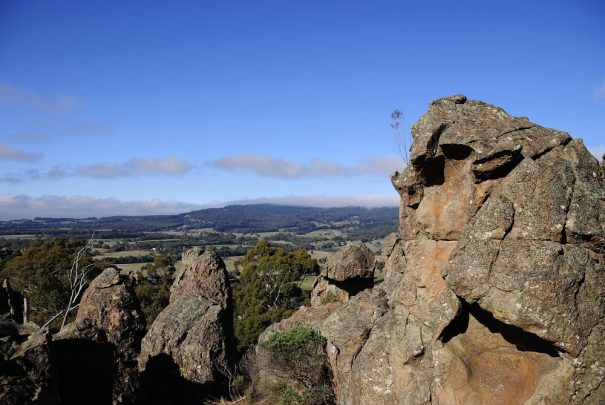 To get there you just get on the Calder Highway, and about an hour north of Melbourne, you simply follow the signs to the Hanging Rock Reserve (Mt Diogenes). You can even see it from the highway, but you'll need $10 per car to enter.
I was there recently with my daughter and granddaughter who live nearby. It was a chilly day close to the winter solstice, so the sun was very low in the sky, making the ancient rock formation take on a rather haunting, shadowy appearance.
Scientists say the rare rock formation was the result of a lava flow over six million years ago. The nearby Macedon Range makes a stunning backdrop.
We followed the well-made walking path that gently winds its way amongst some of the haunting rock formations towards the summit. If you're brave enough you could even squeeze yourself amongst some of the huge rocks, which (in places) form a kind of maze, inviting the hapless visitor to get lost within the shadows.
We didn't quite make it to the top as the path becomes quite steep towards the end, and my granddaughter decided she wanted me to carry her, and because the light was fading fast we had to return in haste.
Ad. Article continues below.
There is also an excellent Visitor Information Centre at the base of the rocks, wherein the history of the Reserve and surrounding region are well presented for all to see. Included is the tragic and haunting story of the four schoolgirls and their teacher who mysteriously disappeared here.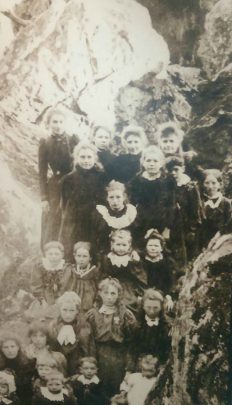 Here it is recorded how, on the 14th of February 1900, a group of students, together with their teachers, from the nearby Woodend Private Girls School picnicked here. About an hour before their scheduled 5 pm departure, four girls decided to take a closer and final look at the Rock, but only one of them, Edith, returned to the remaining group.  Edith claimed to have no memory of what had happened nor the whereabouts of the other three girls. To make matters even worse, one of the teachers who set out to search for them – Miss McCraw – also disappeared. After days of searching for Miranda, Marion, Irma and Miss McCraw, no trace of them or clue to whatever could have befallen them was found. A week later Irma was finally found but she too, had no recollection of what had happened.
Newspapers labelled it the "College Mystery" and finally the school was forced to close. It was also reported that another student "fell" from a school tower and died, whilst the headmistress later jumped to her death off Hanging Rock.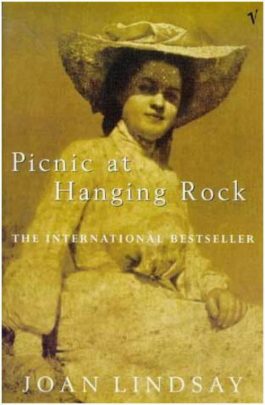 Ad. Article continues below.
This tragic series of events has now become part of our Australian folk lore due to its supernatural appeal, and countless theories abound, some of which include alien abductions, time warps and more. It even became the subject of the 1967 international bestseller book "Picnic At Hanging Rock" by local Australian author, Joan Lindsay, which later morphed into the movie of the same name directed by Peter Weir.
This tragic story continues to gain currency to this day due to our love of a good unsolved mystery – especially a home grown one. It's a bit like having our own Loch Ness monster mystery with both mysteries never finding a solution, as perhaps we never really wanted one in the first place. What's life without a few good unsolved mysteries added to our daily mix?
But here I must issue a spoiler alert: It seems many researchers are disputing the events entirely. Firstly, they cite Lindsay's interview with the Melbourne Herald: "I can't tell you whether the story is fact or fiction…but a lot of very strange things have happened around the area of Hanging Rock – things that have no logical explanation." She also says "whether it is fact or fiction, my readers must decide for themselves." All the characters featured in the tragedy come directly from her book.
Others are claiming there are no newspaper reports of the events, the disappearances, ever having occurred. There was no Girls College in Woodend until 1919 from whence the girls are thought to have come. There are no public records of the births, deaths and otherwise, of any of the students or teachers mentioned in the story, and there are no police records of such a noteworthy event ever occurring.
Ad. Article continues below.
In a perverse kind of way, I am a little saddened to uncover the fictional solution or origin of this urban legend, as I too love a harrowing, unsolved mystery, but I am sure there are plenty more of them out there – waiting.
And if one is too saddened by these revelations then, by all means, follow the words of Joan Lindsay wherein she says "whether it is fact of fiction, my readers must decide for themselves."
Here are some pictures from my day: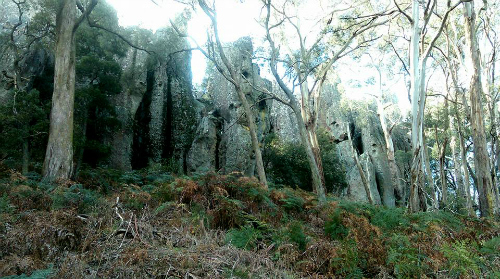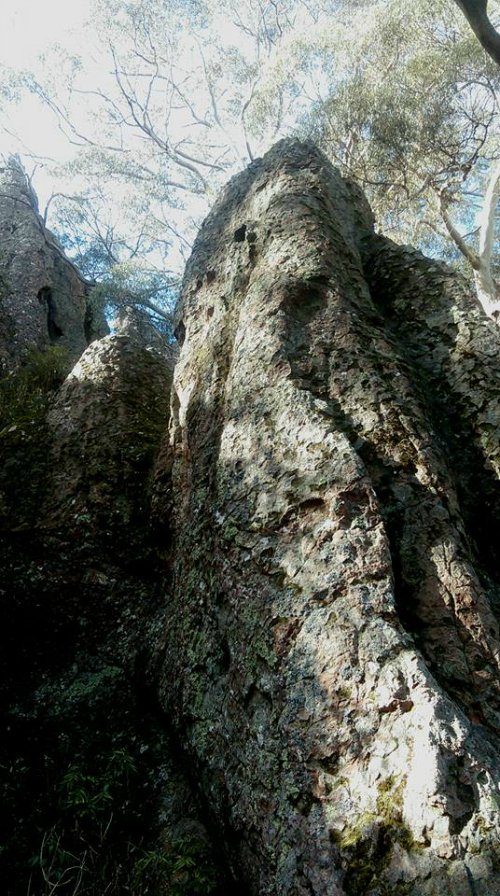 Have you ever visited the mysterious Hanging Rock?