My how public housing has changed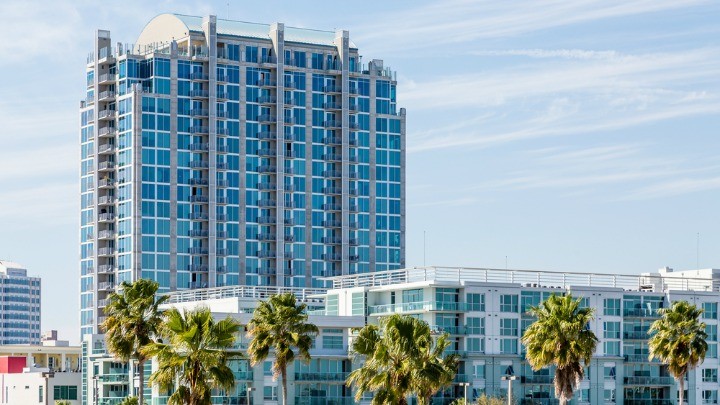 Remember when the housing affordability scheme and public housing meant living in modest apartments?
Those days seem to be over in Perth as now anyone eligible for the housing affordability program can live it up in style in brand new luxury apartments.
The WA Housing Authority has come under fire after it was revealed they had purchased 50 inner city apartments for the housing affordability scheme.
Labor has lashed out at Housing Authority and the LNP saying the purchase is wasteful and inappropriate.
The authority has also revealed it is looking spending another $20 million to buy 38 units at the The Towers development at Elizabeth Quay – an exclusive new development on the water in Perth.
Ad. Article continues below.
Labor's housing spokesman Fran Logan said it was ridiculous for the State Government to purchase the luxury apartments.
"When you have got over 19,000 applicants on the waiting list looking for public housing, I think Government money can be used to a far better degree in housing people appropriately," Mr Logan said.
"How they are going to sell them as affordable housing is beyond me."
To be eligible for the housing affordability scheme you must earn less than $70,000 per year or be part of a couple or family with an income below $90,000.
Some taxpayers are furious with the revelation, with many questioning why so much was spent on the apartments, pointing out the authority could have bought many more less flashy apartments with the same amount of money.
Ad. Article continues below.
"This is another sign that shows this government has no clue about the future of the state. So much wastage and they are in debt," said one commenter.
"This is about helping the developers with your tax dollars, not about providing actual housing for those in need," said another.
With so many Australians struggling to afford to buy even the most modest house, it does seem strange the WA government would go ahead with such an expensive purchase.
While the housing affordability scheme is important and necessary for many Australians, some are questioning whether or not it is fair for some people to get a helping hand in such a big way while others struggle to make ends meet.
What are you thoughts on this issue?
Should the government be allowed to purchased luxury apartments as part of the housing affordability scheme? Or, should people on the housing affordability scheme be given modest houses and apartments to live in?