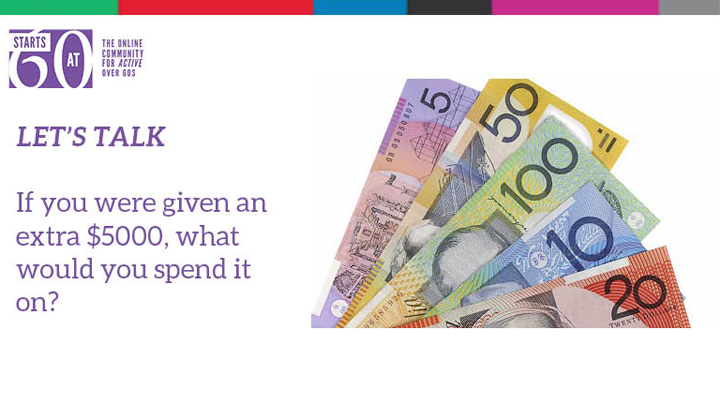 What would you do if you had a small windfall of $5,000? And what advice would you give to someone else who won a few thousand?
Ad. Article continues below.
Would you tell them to invest it, or spend it on a holiday? Or nothing at all? How would it change your life?
Let's talk today: what would you do with $5,000 if it was given to you right now?