Malaysia's hidden secret... Penang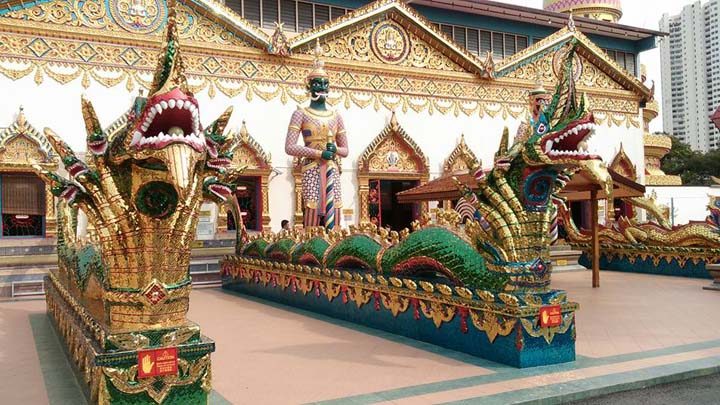 If there is any one place in the whole of Asia where you can experience such a diverse array of cultures, languages, food, architectural wonders and history, it is the island of Penang.
This easily accessible island has it all and more, and for a budget-conscious over 60s person as myself, it's very affordable.
Getting here is easy as it has its own international airport. I'm staying in the old UNESCO World Heritage listed city of Georgetown – so named after King George III. The British East India Company occupied the Island in 1786, originally naming it Prince of Wales Island.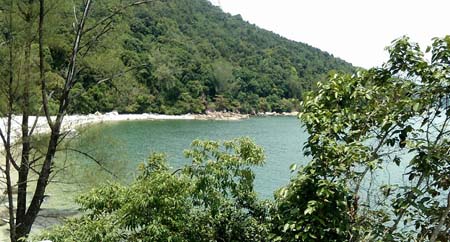 Here, I am surrounded by street after street of mainly old traditional Chinese shop houses – shop downstairs, house upstairs all in differing stages of decay, restoration and colours. It's an area lost somewhere in time. I love it, and around almost every corner a surprise awaits – an ornate Chinese Temple, a street full of Indian restaurants, a crumbling old colonial mansion, a row of awaiting rickshaws: don't feel embarrassed if you have to awaken the driver as it's hot in the tropical sun and a midday nap is just part of the culture here – I do it too.
Ad. Article continues below.
There's no need to travel to India or China: they're both here. Little India and Chinatown: both are in the middle of town. You will know when you are approaching Little India because you will hear it first and then suddenly you will find yourself fully immersed in it. Oh boy, you asked for it! And without realising it, you will find your surroundings morphing into Chinatown. How did that happen? – you will be wondering.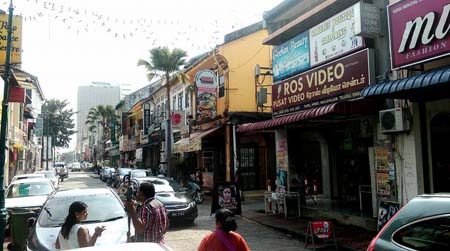 It's a foodie's paradise and I notice most locals don't bother cooking that often, so instead they make for their local inexpensive eateries which are never far away. I mostly eat at the pop-up food courts which pop up everywhere always on queue, and to the delight of my budget rarely do I pay more than A$2 a meal. Going for seconds is not uncommon. I am not exaggerating when I say, Penang is the food capital of my world.
I'm not really into religion, but I do love religious architecture and art. Here, there are striking religious buildings everywhere – centuries old and very charming Christian Churches, ancient Mosques, both large and small Chinese and Hindu Temples. But my favourite is the Chaiya Mangalaram Buddhist Temple which is home to the third largest statue of Buddha in the world – the 108 foot long reclining Buddha, created in 1845. This Temple is also adorned with a further 30,000 images of Buddha. The whole complex is set in a large garden which also features ornate dragons glittered with tiny mirrors and other striking Buddhist statues.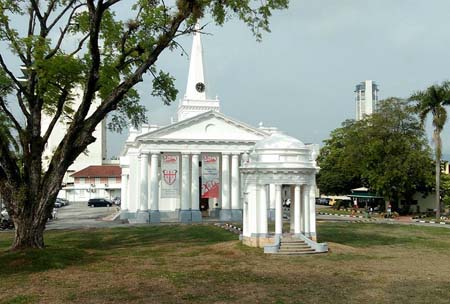 Ad. Article continues below.
And if this Temple doesn't do it for you, immediately across the street there is another one – a Burmese Buddhist Temple just as spectacular, complete with a gigantic standing Buddha. How convenient is that.
For any Brits reading this: centuries-old British artefacts, statues and stately buildings abound, including a 300 years old fort, Queen Victoria's Clock Tower, Botanical Gardens and a modern Horse Racetrack. Most have been restored to their original splendour and they're guaranteed to bring a smile to your face.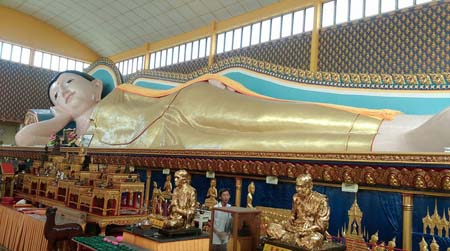 I'm staying at the grand old Heritage Hotel, built by the British almost 100 years ago and sometimes at night I swear I can hear King George addressing his subjects as he wanders its long regal corridors. With all the splendour and creativity this city offers it really gets my creative juices flowing – and my imagination too.
Language is no problem here as English is almost everyone's second or first language and unlike most places in Asia everyone drives properly – a big plus. About 40% of the population of 700,000 is Chinese, another 40% is local Malay, and the remainder are mainly Indian and other minorities, including Europeans. This all adds up to a truly cosmopolitan and vibrant place indeed.
Ad. Article continues below.
If you are into beaches and tropical mountain scenery: once you leave the built up areas there are easy-accessible large and small sandy beaches along the coastline all with mountains behind.
Believe me, the water is warm, clear and safe and you don't have to travel far, and many high-end hotels are located right on the beach frontage.
Since I've been here I've met several over 60s and many of them have exclaimed how they are feeling somewhat overfed, but they all definitely looked very happy – and relaxed.
Share your thoughts and travel stories below.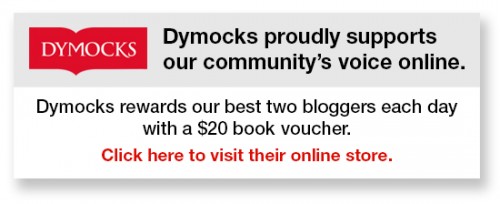 To write for Starts at 60 and potentially win a $20 voucher, send your articles to our Community Editor here.