Lucy Turnbull, Gretel Killeen, Lisa Wilkinson and more talk frankly about being a woman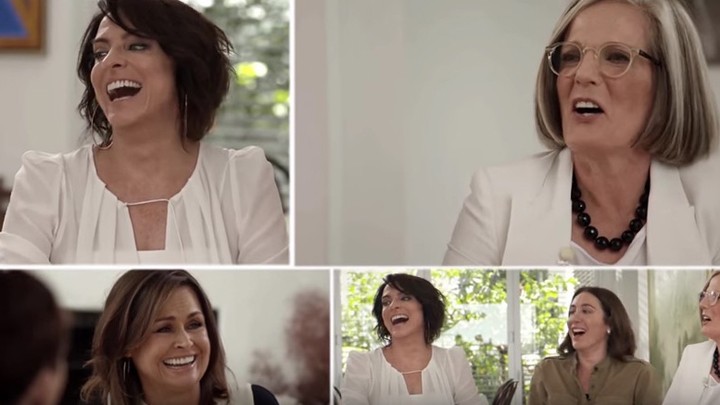 They represent half the world yet somehow, women still have a fair way to go to reaching true equality. This was one of the topics discussed in David Jones' Women in Conversation series, released today on International Women's Day.
The series of four videos features roundtable discussions with a group of influential Australian women speaking frankly and openly about the important issues relating to women in today's society.
They spoke about relationships, motherhood, gender equality, mental health and self-belief and more, and how our mothers and grandmothers influenced our free life today.
Gretel Killeen was the moderator of the 18 women that included Lucy Turnbull and Lisa Wilkinson, plus a number of memorable and accomplished females.
Speaking about social media, Turnbull said that one of the things that really worries her is it has "unleashed a very low level of civility in the way people communicate and talk to people".
Ad. Article continues below.
"I'd like to think that 10 years ago these people would never have said these things out loud," she said. Do you agree?
David Jones general manager, marketing communications, Victoria Doidge, says: "The 'Women in Conversation' series was conceptualised in considering what International Women's Day means to us, and what we can do to celebrate and inspire Australian women.
"We wanted to facilitate a forum for interesting and dynamic women to share their views and for this content to be shared to act as a catalyst for greater conversation on important topics relating to women", reports Ad News.
It's interesting to note the range of discussion put forward and how diverse the average Australian woman's life is.
We want to discuss today how you feel: do you think life today is better for women? What was your life growing up as a female? Do you thank your mother for your freedoms today?
Ad. Article continues below.
You can watch the full series of videos here.