The Queen faces up to the horror from her past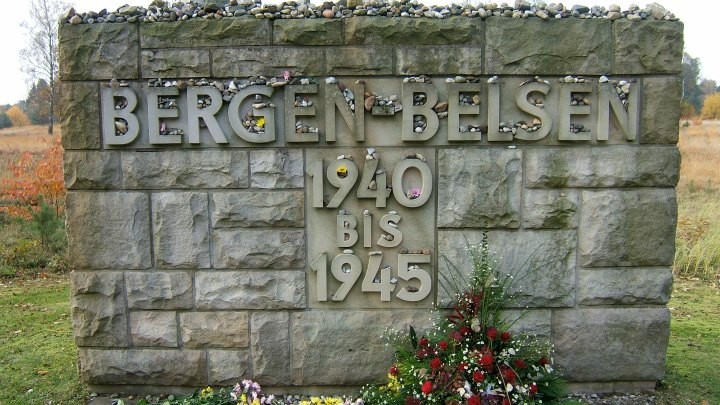 She was just a teenager during World War II but as the future head of the monarchy, Her Majesty no doubt saw her fair share of terrible things. The young Princess joined the Auxiliary Territorial Service and did her bit for the war effort, living through bombings and dancing in the streets on D-Day.
Since then, The Queen spoken with, comforted and paid her respects to soldiers from the Great War that had such a profound influence on her as young Princess Elizabeth.
Yesterday, however, the Queen did something she has never done before.
At the end of a four-day visit to Germany, she visited the site of a former concentration camp. And not just any concentration camp, but Bergen-Belsen in northern Germany, the place, where Anne Frank was among thousands to die.
Ad. Article continues below.
Bergen-Belsen was liberated by British soldiers in 1945 but the Queen has never visited before. In fact, this is the first time she has visited any of the former concentration camps that remain as memorials to the Holocaust.
According to the BBC's royal correspondent, it is believed the Queen requested the special trip at the end of her time of Germany.
She and Prince Philip were taken on a private tour of the site with absolutely no pomp or ceremony, and minimal fuss in terms of typical protocol.
Much of the site has been knocked down and a museum and memorial remain. The Queen paused thoughtfully at the grassy mounds beneath which lie the bodies of thousands of Jewish victims. After liberating the survivors of the camp, the British were forced to use bulldozers to move the bodies into mass graves to be buried.
Ad. Article continues below.
While there, Her Majesty spoke with a handful of survivors and liberators.  Among them was veteran pilot Captain Eric "Winkle" Brown, 96.
The BBC reports that the Queen asked him about the scene that greeted the British troops when they arrived.
"I told her this was just a field of corpses," he said.
He said the Queen replied: "It must have been horrific really."
Ad. Article continues below.
The Queen, who is patron of the Holocaust Memorial Day Trust, then laid a wreath at the memorial.
One can't help but wonder why the Queen decided now was the time to embark on her sombre trip. It's 70 years since the camp was liberated in April of 1945 but there has been plenty of opportunity for the Queen to visit.
Why do you think the Queen has left it until now to visit a concentration camp? And do you think it is significant that she does so now?