Let's talk: Who did the best job for Australia?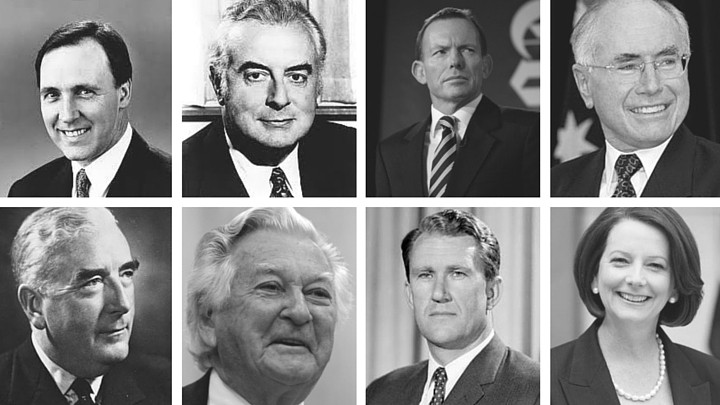 As far as world leaders go, Australia has had its share of characters. But what makes a great leader? What is it we're looking for?
If polls are anything to go by, it's not Tony Abbott – our Prime Minister marked his second anniversary in the job with dismal support on all fronts.
But perhaps he could turn things around by taking a look at some of those who have gone before.
Earlier this year, Australians from both sides of the fence mourned the loss of Gough Whitlam, he of the reforms and free education for all.
We also remember Sir Robert Menzies, creator of the Liberal party, who showed us that when you're down, you're not necessarily out.
Ad. Article continues below.
Malcolm Fraser is credited with bringing stability back to the government after the chaos of the Whitlam dismissal, he also embraced multiculturalism by welcoming refugees from the Indochina conflict, and created the SBS.
Bob Hawke could down a yard glass but was teetotal during his four terms in office, Paul Keating was arguably the best financial Labor prime minister, and Julia Gillard smashed the glass ceiling by becoming the first female in the top job.
Tony Abbott's mentor is John Howard, one of the most popular PMs of modern times under whose reign Australia's economy thrived (although taxes grew). Perhaps he should listen more closely to what he has to say?
Tell us: who do you think has been Australia's best Prime Minister and why?