Let's talk: What is your biggest brush with fame?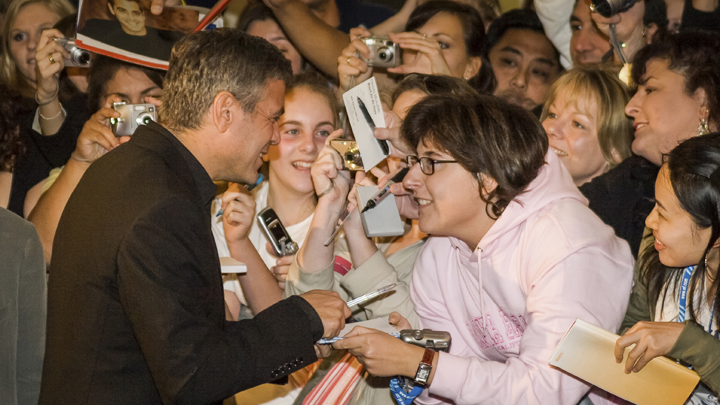 Everyone has their own story of seeing or meeting someone that is considered famous. And more often than not, we don't even admire the person but there was something about that moment that resonates with us to share the story over and over to whomever will listen. Have you had an encounter with someone famous?
Ad. Article continues below.
What makes those encounters remarkable is when the person actually lives up to or exceeds their public persona. It doesn't have to be a well-known celebrity; a brush with fame can be exciting when you meet someone outside of the showbiz industry who happens to inspire you. Fame is all relative, don't you think? For instance, meeting a well-known chef, athlete, or politician; the list is endless. It all depends on your definition of fame.
We took a poll in the Starts at 60 office and here is a great brush with fame! Do you have a story like this one?
"My son met Bill Clinton at his school in Port Douglas in 1996. He stayed up the night before drawing an illustration of cassowaries, crocodiles and other cartoon wildlife welcoming him to Australia. The next day when he saw him hold up the picture in the crowd, Clinton said "Hey Hillary let's go over here for a photo". The photo of my son and the Clinton's made it to the front page of the local paper but my son was disappointed when Bill didn't accept the photo as a gift. It went to a security who promised he'd send a thank you certificate but it never came! Even the people who served him pizza received a certificate. My son still feels gipped!" 
Here's the photo from the local paper!
Tell us, what is your biggest brush with fame? Why was it so special?