Let's talk: What do you think about Malcolm Turnbull's new ad?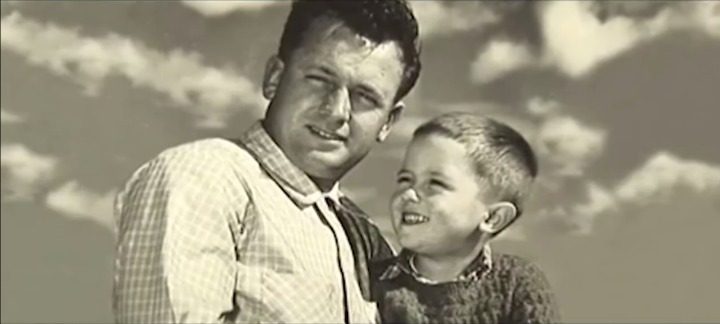 In a bid to get in touch with his softer side, Malcolm Turnbull's new ad campaign focusses on the PM's relationship with his father and growing up in a single-parent household.
After weeks of being labelled as "out of touch" by the Labor Party, Mr Turnbull is fighting back with this emotional and personal insight into his life before he became a public figure.
The add features a series of photographs of Mr Turnbull with his father Bruce Turnbull and is commentated by the PM.
"Big brother, little brother really was the type of relationship – we were incredibly close," Mr Turnbull says in the ad.
"I didn't feel I missed out on anything because I had lots of love.
Ad. Article continues below.
"We didn't have much money, he was a hotel broker and for most of that time he was battling like a lot of people are, a lot of single parents are, certainly".
"And he did well after a while; in the latter part of his life he ­kicked a few goals after a lot of ­effort.
"He was incredibly loyal, very, very strong, very disciplined.
"I was the main object of everything he wanted to achieve. He was very focused on doing what was right for me."
Bruce was tragically killed in a plane crash in 1982, leaving the PM understandably distraught and shocked at the sudden loss.
Ad. Article continues below.
Mr Turnbull's wealth and 'upmarket' lifestyle have been the subject of much debate throughout the election with the Opposition and many voters saying he can't possibly understand the needs and reality of life for struggling Australians.
The ad is no doubt a bid to prove the PM is not as out of the loop as people make him out to be.
The big question though is, has it worked?
After watching the ad, does it change the way you think about Malcolm Turnbull?
Do you think the PM is out of touch with every day Australians? Or, should we be praising him for achieving everything he has given his childhood circumstances?