Let's talk: Should you lose your pension for having a roof over your head?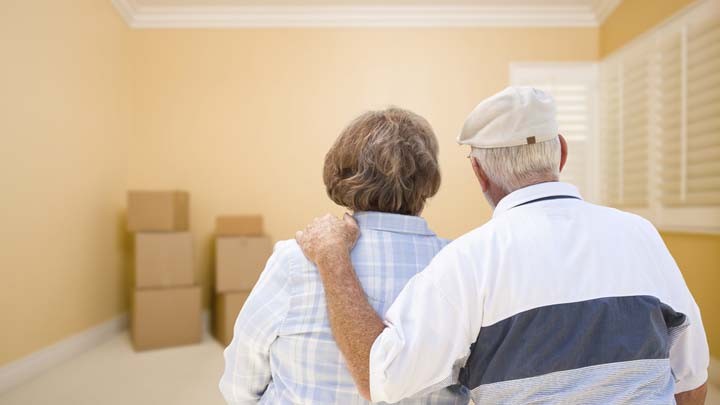 A new report into Australia's pension system has courted controversy over claims the benefit is costing Australians too much money.
Yesterday is was reported that Centre for Independent Studies (CIS) claimed people receiving the pension expect too much money from taxpayers and should be content with less.
Now, the CIS report is now recommending people's homes be included in the pension assets test, which will make it more difficult for thousands of Australians to qualify for the payment.
The report says 25 per cent of pensioners are among the wealthiest 40 per cent of Australians, with many of them owning their home outright.
It also recommended lifting the pension age in line with the rising life expectancy rate.
Ad. Article continues below.
The CIS says continuous increases to the pension over the years has seen the system turn into a burden on taxpayers.
"What we see under the current policy settings is that by 2055 the average worker might be expected to contribute more to other people's pensions than they would be expected to contribute to their own retirement," said Simon Cowan, research fellow at the Centre for Independent Studies.
"Each generation is demanding the next generation pay more for their retirement than those workers were willing to pay the generation before."
When recommending the changes to the assets test, Mr Cowan said the current system was not fair on younger Australians trying to break into the housing market.
"We really need to make sure everyone is given a fair go – not that people who are locked out of the housing market who are struggling to get by in work are having their incomes transferred to people with substantial asset holdings in retirement," he said.
Ad. Article continues below.
The report's recommendations have been met with outrage by many pensioners who say they already struggle to get by and warn that these types of changes would damage the quality of life and living standards for many older people.
National Seniors CEO Michael O'Neill pointed out that if the pension age was to be lifted, and Australians were forced to stay in the workforce for longer, something would have to be done about age discrimination against older workers.
"The very stark statistic that underlines this is that if you lose your job at age 55, you'll be out of work on average in this country for 72 weeks. The likelihood is you won't get another job," Mr O'Neill he told the ABC.
The government has so far said it is not looking to include homes in the pension asset test, but is addressing a number of other findings in the CIS report.
Do you think homes should be included in the pension assets test? Do you think taxpayers contribute too much money to the pension system?