Let's talk: Should you be allowed to raise your child however you want?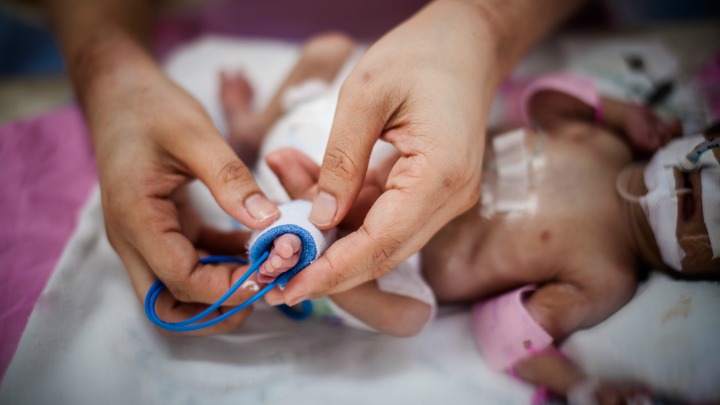 If there's one thing mothers know to be true, it's that how you choose to raise your children and live your life is a very personal decision and one that is different for everyone.
While there are thankfully laws in place to protect children from harm or being abused by parents, questions about just how far these laws should go have been raised after a mother in NSW given a 14 month suspended jail sentence yesterday after pleading guilty to failing to provide for her child.
The mother, a maternity ward nurse, had been following a raw food diet with sporadic fasting on the advice of her naturopath Marilyn Bodnar who said it was the best way to cure her little breastfeeding baby's eczema.
Court documents show that Ms Bodnar allegedly told the mother to stop eating "rubbish" during her pregnancy and encouraged her to abandon other medical advice.
"Are you 100 per cent raw? You have to be 100 per cent raw if you want to see your son heal," Ms Bodnar allegedly told the mother.
Ad. Article continues below.
After the baby suffered a fever last year, Ms Bodbar allegedly told the mother to go on water only diet, which she did despite the fact that her baby was still breastfeeding.
"You're not allowed to eat anything if you want to see him better," she allegedly advised the mother.
Even when the baby became so sick it was vomiting, Ms Bodnar allegedly told the mother to stick to the water only diet saying "increased temperature means increased vitality".
The baby was eventually taken to hospital when it was eight months old with doctors saying it wasn't a moment to soon as it would have died without proper medical attention.
Ms Bodnar has been charged with reckless grievous bodily harm and is expected to face a committal hearing next Monday.
Ad. Article continues below.
In the meantime, the story has some people questioning how far the law should go when it comes to raising your children.
Some parents say they should be able to eat what they want and feed their children what they want without having to worry about legal consequences.
They say as long as they are feeding their kids healthy food and providing them with shelter and care, the law shouldn't be able to interfere.
Others though, say there needs to be strict rules in place forcing parents to care for their children in a particular way to make sure all children are safe and healthy.
As mothers and fathers who have raised their own healthy children for years, baby boomers have a particularly strong outlook on this issue.
What are your thoughts?
Should you be able to raise your child however you want? Or should there be harsher laws in place to make parents care for their kids a particular way?