Let's talk: Should we still be apologising for things in the past?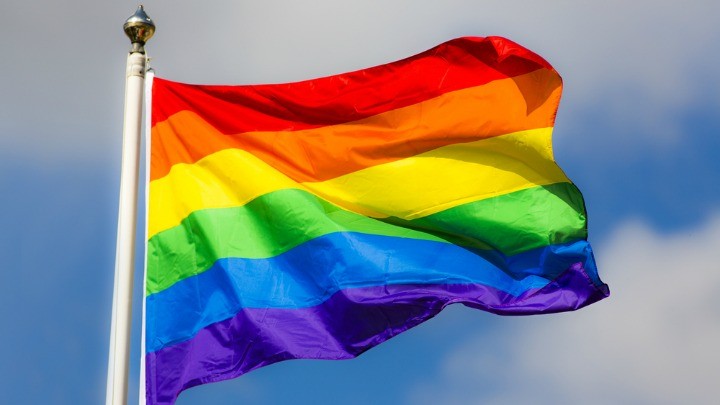 After nearly 38 years the NSW Parliament has apologised for the discrimination members of Sydney's first Mardi Gras, the 78ers, endured.
SMH reports that the bipartisan apology was unanimously passed in both houses of parliament and included emotional and personal reflections from MPs, such as Attorney-General Gabrielle Upton and Treasurer Gladys Berejiklian.
Member for Coogee, Bruce Notley-Smith, moved the motion for the apology in the NSW Legislative Assembly saying, "For the mistreatment you have suffered that evening, I apologise and I say sorry."
"As a member of the parliament which dragged its feet in the decriminalisation of homosexual acts, I apologise and say sorry. And as a proud gay man and member of this parliament offering this apology, I say thank you… The actions you took on June 24, 1978, have been vindicated."
Mr Notley-Smith also made personal reflections on the hardships of growing up as a gay teenager in Sydney during the time.
Ad. Article continues below.
On that evening, in 1978, more than 500 activists took to Taylor Square, Darlinghurst, to call for the end of criminalisation of homosexual acts and discrimination. This movement ended violently with mass arrests and public shaming at the hands of the police, government and media.
Many people were savagely beaten by the police and a total of 53 individuals were arrested.
"We apologise that you were ill-treated, you were mistreated you were embarrassed and shamed, and it was wrong.
I hope it is not too late that you can accept an apology but also we want to recognise that for all of the pain that you went through, you brought about fundamental change in this society and fundamental change for the many gay and lesbian people like myself, who can be open and relaxed about ourselves," Mr Notely-Smith said.
He received a standing ovation from 70 of the original protesters and supporters for his emotional speech, where he commended the activism of the 78ers.
Ad. Article continues below.
Ron Austin was an originator of Mardi Gras, he said the apology was "delightful" while Diane Minnis recalled the terror of that evening.
"They [the police] were huge blokes and they were just grabbing people, throwing them bodily into paddy wagons and smashing people.
"It was carnage," she said.
The effects of the discrimination lasted well beyond that evening, with some protesters loosing their jobs, homes and some individuals committing suicide.
SMH have also acknowledged their role, "In 1978, The Sydney Morning Herald reported the names, addresses and professions of people arrested during the public protests to advance gay rights. The paper at the time was following the custom and practice of the day," they said.
Ad. Article continues below.
"We acknowledge and apologise for the hurt and suffering that reporting caused. It would never happen today."
Although there has been public praise of this apology, is it a matter of too little too late? After almost 38 years, does this apology hold significance?
Should we still be apologising for things of the past?
A packed public gallery at #nswpol parliament to hear apology to Mardi Gras 78ers pic.twitter.com/2aodsLqpG9

— Sarah Gerathy (@sarahgerathy) February 24, 2016
#NSW Parliament issues formal apology to #78ers today – a milestone for #LGBTIQ community. https://t.co/kpJqsFK0xo pic.twitter.com/rPJLBSWm1t — State Library of NSW (@statelibrarynsw) February 25, 2016