Let's talk: should we have a no-visa agreement between Commonwealth countries?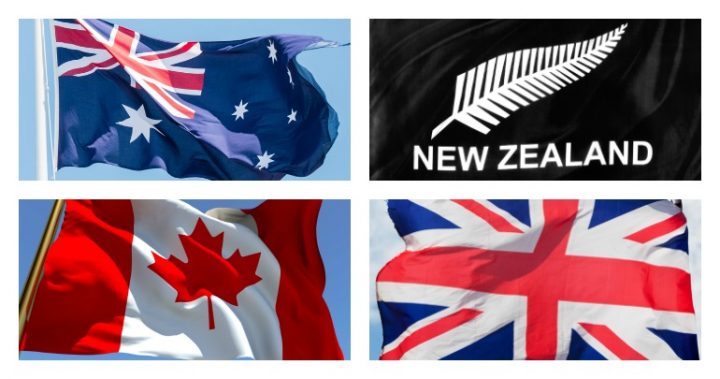 Talk of a free-movement agreement between Australia and selection of Commonwealth countries is gaining traction as more people throw their support behind the idea.
The proposal is for Australia, Canada, the UK and New Zealand to have a deal similar to the European Union, meaning we could all live and work in each other's countries without having to worry about visas or migration laws.
The idea was started by The Commonwealth Freedom of Movement Organisation, with founder James Skinner saying it has "received significant support" from MPs and senators in each of the countries.
On the plus side, is thought that the deal would bring economic and social benefits, allowing people more options to find work and choose the lifestyle they want.
Others though worry such a deal could put a strain on health care systems push some workers out of the job market.
Ad. Article continues below.
An online petition for the idea has already gained 162,000 signatures and Foreign Minister Julie Bishop says it could be an option as we negotiate our new trade agreement with the UK.
"Should we be in a position to conclude a free-trade agreement after Brexit well then obviously [improved access] can be the subject of a free-trade agreement," she said, reports News Corp.
A survey by the Royal Commonwealth Society found that 70 per cent of Australians, 75 per cent of Canadians, 82 per cent of New Zealanders and 58 per cent of Britons supported free mobility, with those aged between 18 and 35 in New Zealand and Australia most enthusiastic.
So is this a good idea or will it end in disaster?
The European Union has had mostly positive reviews over the years, but there have been some negative effects.
Ad. Article continues below.
The UK has had to significantly tightened their migration laws due to the massive influx of people from poorer European countries heading across the Channel to find work and a better lifestyle.
The Global Financial Crisis saw the EU having to band together to bail out countries like Greece who fell into financial ruin, putting extra pressure on some of the EU's most powerful countries.
So would a free movement agreement between Australia, Canada, New Zealand and the UK mean more options for over-60s or would it put more pressure on them?
What do you think about this idea?