Let's talk: Should Tony Abbott retire from politics, or do we need him to stick around?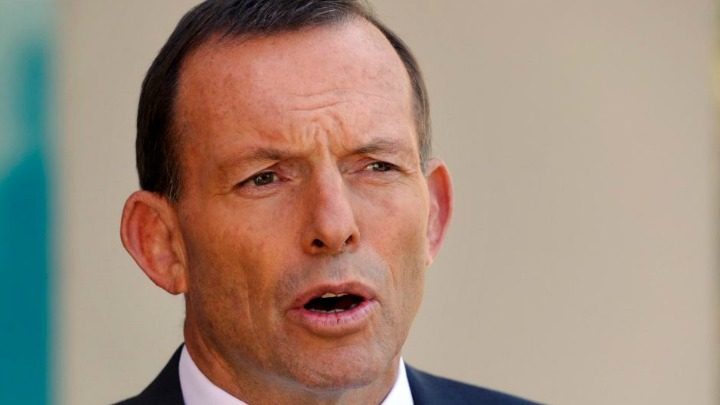 Tony Abbott is still campaigning hard to hold onto his seat of Warringah come election day, but there is talk the former prime minister will retire if he is left of Malcolm Turnbull's frontbench.
Mr Abbott is said to have caused a divide amongst party members since he was ousted as PM, regularly popping up at media events and making comments about the current government leaders.
Liberal party members, who chose to remain anonymous, have told the media they believe Mr Abbott will retire from government and take up a lucrative diplomatic position in London after the election.
"No one expects Tony to hang around for long," one party member told Fairfax.
"Things are not well in Warringah," said another Liberal.
Ad. Article continues below.
"It reflects the way Tony deals with people: you're either with him or against him."
Even when he was in power, Mr Abbott caused huge divide amongst party members and voters.
He was criticized for his harsh budgets as well as his priorities, with many accusing him of putting his own interests ahead of the party's and the people's.
Others though saw him as a strong leader and an economic hero who took necessary steps to reign in spending and reduce the deficit.
Since being demoted to the backbench, Mr Abbott has been accused of deliberately interring with government matters, publishing essays defending his economic policies and his decision to reintroduce the honour of knights and dames of the Order of Australia – a move which saw his cop major backlash from the public and his own party.
Ad. Article continues below.
However, despite all the bad press he receives, Mr Abbott still has a strong band of followers and is expected to win his seat come election day.
This could mean we might be seeing more of him after July 2, with many people hoping Mr Turnbull gives his a position on the frontbench again.
What do you think about Tony Abbott?
Should he retire from politics? Or does he have more to offer Australia?