Let's talk: Should non-Muslims be forced to wear headscarf in the Middle East?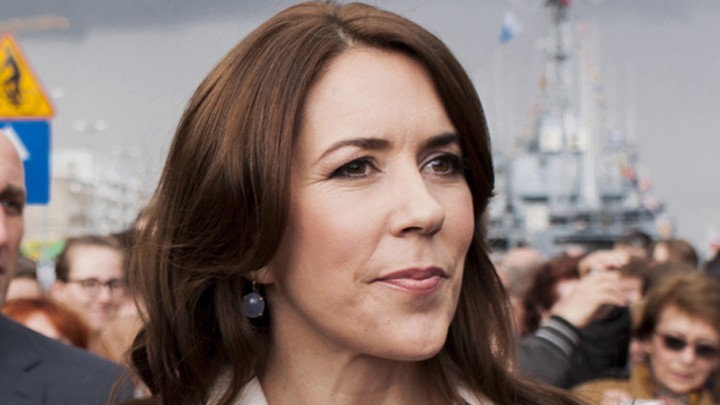 Crown Princess Mary and Crown Prince Frederik of Denmark have officially begun their controversial five-day tour of Saudi Arabia, but it's what Mary wore (or didn't wear) that had chins wagging.
It is a well-known tradition for all women in the Middle Eastern country to cover up with a headscarf, however Princess Mary decided against it (it is optional but looked-down-upon).
Photos have emerged on social media of the Australian-born Princess and her husband with the Saudi royal family and their meeting with King Salman bin Abdulaziz at the Royal Palace. While the 44-year-old Princess covered up for the occasion in a long black top, she had no covering over her head.
Saudi females are required to wear a headscarf and loose robes in public, and need male accompaniment whenever they leave the house.
Despite refusal to wear the headscarf, Princess Mary looked very neat and conservative, with a pink scarf flowing.
Ad. Article continues below.
You may remember in January 2015 Michelle Obama, was criticised by both people in America and Saudi Arabia after she visited the country and decided not to wear a headscarf.
Other female royals have made the call to wear a headscarf in a Muslim country: the Duchess of Cornwall Camilla did so when visiting Saudi Arabia and the Duchess of Cambridge covered up with a white scarf at The Assyakirin Mosque in Malaysia in 2012.
Some suggest those who choose not to wear a headscarf are making a bold statement, while others believe it is simply impolite.
We want to know today: how do you feel about it? Would you wear a headscarf out of respect? Should foreigners respect the customs?
Crown Princess Mary foregoes traditional headscarf as she kicks off tour of Saudi Arabia https://t.co/qmqhx7EVrV pic.twitter.com/k5cfPO3Ybp

— Daily Mail Australia (@DailyMailAU) March 1, 2016