Let's talk: Should New Zealanders have the same welfare rights as Aussies?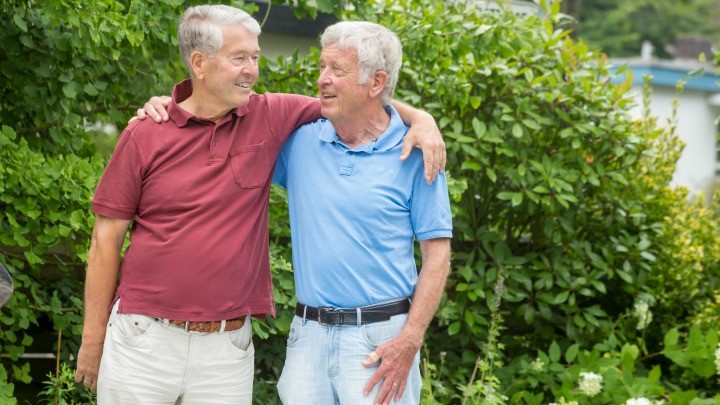 This weekend just passed, a Starts at 60 community member wrote to us to tell us about an major issue they see in Australian society. They are a New Zealander who has lived in Australia for years and feel they and others like them need to be heard:
"Some families have been here for 15 years working full time, purchasing homes (and sending children to university means having to be classed an "overseas" student) and contributing to the tax and welfare systems with absolutely NO ENTITLEMENTS to anything with the exception of Medicare.
Those arriving into this country from New Zealand are on a Special Category Visa. As an example, if your child is born in Australia to New Zealand parents who arrived after 2001 then there is no assistance whatsoever for children if they are special needs or require special full time care etc.
I know in Victoria, New Zealand university students (whilst they reside in Australia with parents living here) are not allowed student concessions for rides on public vehicles.
There are so many matters that seriously need to be dealt with. Surely after living here for 10 years and never claiming one cent of welfare and contributing to the community we live in we should be able to apply for permanent residency and then citizenship.
Ad. Article continues below.
There are many matters that are so discriminatory and we have to sit by and see others let into this country who do not even want to blend into society.
In New Zealand, Australians are permanent residents as soon as they arrive and after two years can apply for Citizenship and are entitled to ALL benefits after 6 months arriving into New Zealand. There are a lot of Australians living and working in New Zealand as well".
Since 2001, the Australian Government has enforced a special category visa for New Zealanders which restricts their access to welfare payments and other social services. While they are free to live in Australia permanently, they cannot have the same rights as Australians born here, meaning if New Zealanders need support for disabilities and so on, they can be ineligible.
Just last week Prime Minister Malcolm Turnbull met with NZ PM John Key to discuss these issues and came to an agreement.
Under the new rules, New Zealanders in Australia on special category visas earning more than $A53,000 a year for five years would be eligible for what he called the new pathway to citizenship, reports Radio NZ.
Ad. Article continues below.
Right now, there are more than 300,000 New Zealanders living in Australia on those visas.
But a spokesperson for the group Oz Kiwi, Timothy Gassin, said the changes would not help many New Zealanders in Australia struggling to live because they could not get the same benefits as citizens.
"Realistically, if this doesn't help everyone it's not a solution," he said. "That includes people with disabilities, single mothers and people in low income categories".
Mr Key said the new pathway option was a very positive step. "It takes place up to today, effectively if someone came here yesterday to Australia, then they could work through over the next five years and apply," he said.
Another law change has resulted in hundreds of New Zealand criminals having their visas cancelled.
Under the new laws, anyone who has served a prison sentence of 12 months or more in Australia and was not a citizen can be deported. Non-citizens without criminal convictions could also have visas cancelled on character grounds.
What do you think? Should New Zealanders be treated as Australians, or should they appreciate being able to live here regardless? Tell us below.