Let's talk: Should Belle Gibson face criminal charges?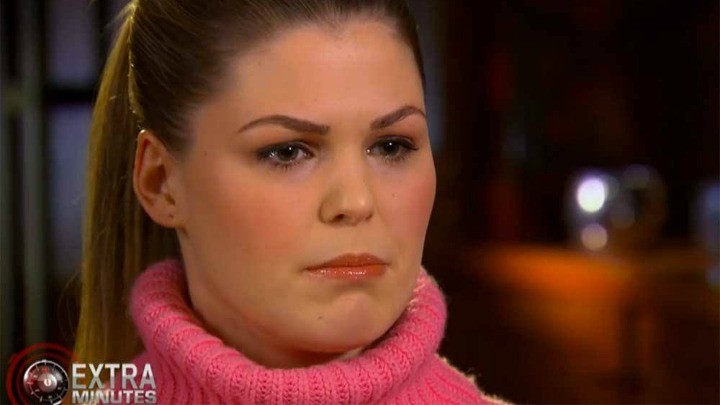 When Belle Gibson was exposed as a cancer phoney last year, Australians were disgusted. However, even now the creator of The Whole Pantry app doesn't expect to face criminal charges.
According to today's Herald Sun, Ms Gibson's health and lifestyle app is still available via the Google Play Store. Even though she's being investigated by Consumer Affairs Victoria, Ms Gibson isn't worried.
Asked if she was expecting to face charges, the cancer phoney answered: "No, I don't think I will". When asked whether she pedalled false hope to genuine cancer patients, Ms Gibson answered: "Of course not".
Last year, Belle Gibson shocked the nation when it was revealed that she'd faked terminal brain cancer and a host of other serious health conditions.
She'd claimed to have "treated" her symptoms using whole foods and a balanced lifestyle. Ms Gibson's recipes, inspirations and "guides" were published within an app, and online too.
Ad. Article continues below.
Within months, the mother-of-one had made over $300 000 from her phoney dealings. When friends started to question the legitimacy of her cancer claims, Ms Gibson was forced to admit "none of it's true".
"I am still jumping between what I think I know and what is reality. I have lived it and I'm not really there yet", she told Women's Weekly at the time.
"I think my life has just got so many complexities around it and within it, that it's just easier to assume I'm lying", she added last year.
Today, many angry Australians want to see the cancer phoney face real consequences. "Why hasn't she been charged?" one woman asked online.
"To take money by deception is fraud, and is a criminal offence… It does not matter how pretty you are, a crime is still a crime. Shows you that there are two sets of laws in this country".
Do you think Belle Gibson should be charged for her shady business dealings? Can you believe that anyone would pretend to have cancer?