Let's Talk: Should Australia Day be rebranded or changed on this basis?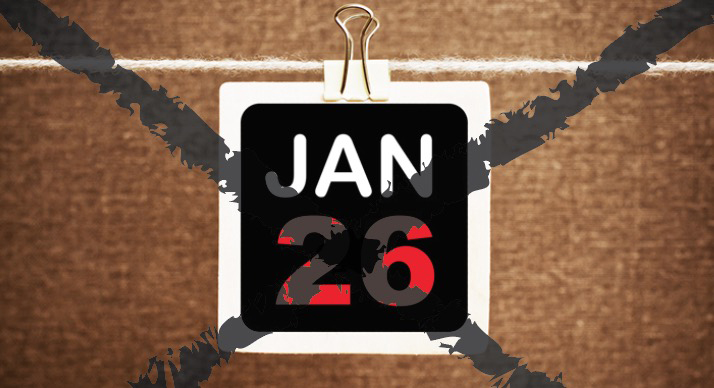 I saw it on my Facebook wall today… someone calling out for Australia Day to be "rebranded".  It is an interesting position to take and one worthy of conversation.  This particular person was not alone in his thoughts, and was quite direct.
"The indigenous history is a problem, as is the general racism that comes with this day from what I like to call the 'soon to be extinct' type of Australians. And its a shame because this country is worthy of intense celebration," he wrote with passion for the country in which he is a second generation migrant in.
There is some controversy out there in recent times about the importance of celebrating Australia Day as a day for all people, and that the day the First Fleet arrived in the country is not a fitting date for this, nor is the way the date is forming up as Australia's multiculturalism matures more and more.
In fact, to many Indigenous Australians January 26th, is not a date they feel elated about at all.  It is a day that carries with it the tragedy of invasion, massacres and loss of their earlier known country.
It seems like an interesting discussion to furnish today among the Starts at 60 community to consider whether Australia Day's identity should in fact change, and whether we could do that with a change of date, and what it might mean to do so.
Ad. Article continues below.
Over recent years the active discussion about this has become louder and louder.  At the same time, people have, in my own view, developed a healthy respect for the plight of our multicultural nation and our indigenous history, something that was not the case 20 years ago when racism still prevailed in a much larger manner.
Some are suggesting that January 1, 1901, the date that the states of Australia federated to form our "nation" would be a stronger basis for the celebration of the Australia we live in today.
So today we ask you if you think this is a good idea to consider rebranding Australia Day and changing the date, or a poorly thought out ideal?