Let's talk: Should Australia be more open to Chinese investment?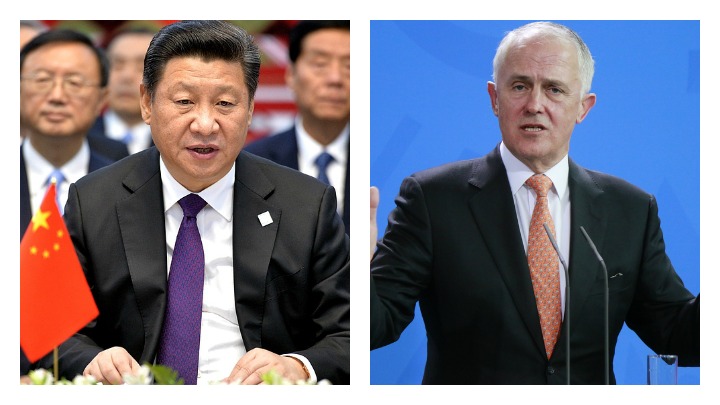 Prime Minister Malcolm Turnbull is in China with world leaders from around the world for the G20 Summit and it looks like things got off to a shaky start.
After reports of a confrontation between Chinese and American officials on day one, things didn't go as smoothly as China had hoped when Mr Turnbull had his own meeting with Mr Xi to speak about investment and business opportunities.
While Mr Turnbull has maintained his stance on keeping Australia "open for business", only last month the government blocked a $10 billion-plus Chinese bid for power network Ausgrid – a move that is said to have angered the potential buyers.
Chinese investment in Australia has been a divisive topic for many voters, with people split over whether or not it's the right thing for our country.
While Chinese dollars certainly help boost the economy, some are opposed foreigners buying up large chunks of land for their own profit.
Ad. Article continues below.
Others though, point out that foreign investment creates job opportunities for the thousands of Aussies looking for work.
During their meeting over the weekend, Mr Xi told Mr Turnbull he hoped Australia would "continue to create a fair, transparent and predictable policy environment" for foreign investors.
It seems he got his answer too, with Mr Turnbull saying "We're a good friend of China. Good friends are very honest with each other", reports The Australian.
"Overall it is a very strong relationship," he said.
What do you think about this issue though?
Should Australia be more open to Chinese and foreign investment? Or should we stop allowing so much foreign investment?