Let's talk: Polls show government approval rating at all-time low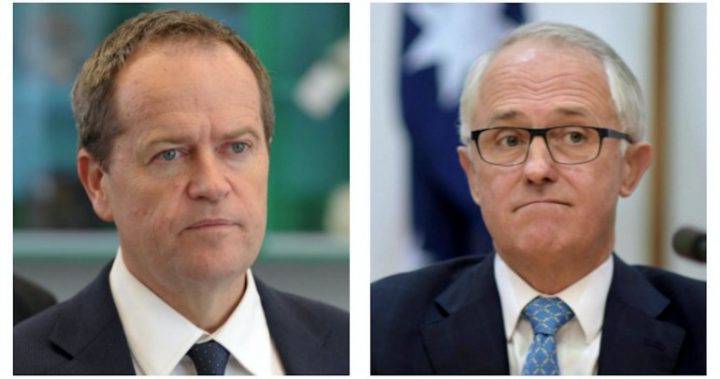 New polling results out today have shown the government's approval rating is at its lowest level since Malcolm Turnbull took over as prime minister.
In a lacklustre start to the year, the Coalition has fallen behind Labor 54-46 in a two-party preferred poll, according to the Newspoll published in The Australian today.
However, while the Labor Party is enjoying the early surge, Bill Shorten is still trailing Turnbull as the preferred prime minister.
A number of Liberal MPs have already come out and brushed off the results, with Federal Treasurer Scott Morrison and Minister for Defence Christopher Pyne saying they had more important things to worry about.
"We're not going to be distracted by polls that come and go," Pyne told the ABC.
Ad. Article continues below.
"Obviously, there isn't an election for two-and-a-half years in Australia, and whether the polls are up or down in February 2017 when an election is not due until mid-2019 is really neither here nor there."
Despite attracting attention around the world for his reported spat with US president Donald Trump over the deal for America to take 1250 refugees from Manus Island, it appears it didn't do enough to endear the Coalition to voters back home.
This morning, Today show host Karl Stefanovic was discussing the issue with panellist and Stellar magazine editor Sarrah Le Marquand, who suggested the best way for the PM to increase his popularity would be to take a stand against Trump.
Citing the famous scene from the movie Love Actually, where Hugh Grant's character stands up to the US president and declares his country will not be bullied, Le Marquand suggested Turnbull do the same to assert Australia as a country not to be messed with.
Do you think these poll results matter? Should Turnbull stand up to Trump?