Let's Talk: Marriage equality should/should not be a priority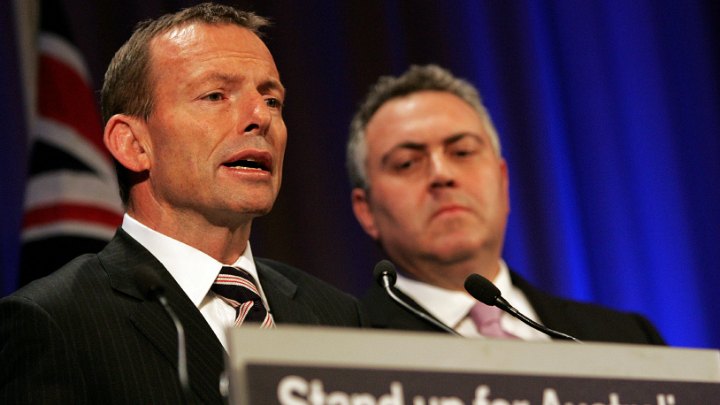 The phrase "be careful what you wish for" may have been ringing around the Prime Minister's head last night with the news two Liberal backbenchers will co-sponsor a cross-party bill to legalise same-sex marriage.
Just a few weeks ago, Tony Abbott dismissed a Labor bill, saying that the only way to move forward on the issue was with cross-party supporting.
He said, "If our parliament were to make a big decision on a matter such as this, it ought to be owned by the parliament and not by any particular party".
The bill will be introduced in August. It will be moved by Queensland Liberal Warren Entsch and seconded by Labor's Terri Butler, with other sponsors being Liberal Teresa Gambaro, Labor's Laurie Ferguson, independents Cathy McGowan and Andrew Wilkie, and the Greens' Adam Bandt.
In the ensuing media flurry, Mr Abbott issued a curt statement saying it is very unlikely the legislation will get through and that the government is focused on national security and the economy.
Ad. Article continues below.
Government whip Andrew Nikolic reinforced the message: "Anyone who thinks that this should be prioritised over economic or national security issues has rocks in their head and is totally misreading the needs of the Australian people," he told ABC radio.
Polls have found that 72 per cent of Australians want same-sex marriage legalised, while 77 per cent think Coalition MPs should be granted a conscience vote.
Political commentator Michelle Grattan says the issue is becoming a growing problem for Mr Abbott who now finds himself caught between the conservative supporters he needs and the growing feeling among his party that same-sex marriage should be accepted to keep voters happy, and also for the principle of the matter.
Liberal backbencher Ewen Jones, who wants a free vote on the issue, called for the bill to be debated as quickly as possible rather than pulling the Bandaid off "one hair at a time".
"Let's rip the thing off and get it done," he said.
Ad. Article continues below.
Conservative cabinet minister Eric Abetz, however, says there is no need to legalise same-sex marriage because no other country in Asia has done so.
The government says marriage equality is not a priority for the Australian people but polling says it is. So which is it?
Let's talk: Do you think the government should focus exclusively on national security and the economy, or is there room for the marriage-equality issue as well?